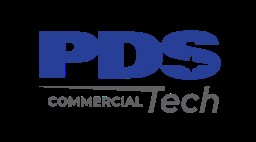 Job Information
PDS Tech Inc

Inventory Analyst

in

Dayton

,

New Jersey
PDS Tech, Inc. is seeking an Inventory Analyst in Brunswick, NJ.
Primary Responsiblies:
Continuously and consistently execute scheduled daily, weekly, and monthly reports. Ensure the reports come out accurately and as scheduled

Continuously and consistently reconcile report data against other reports and/or financial statements to ensure data integrity. Catch and correct processing errors or bad data points before releasing the reports

Maintain report contact database, Control user access to shared network drives and other common resources. Execute regular backups

Maintain production reports. Make approved changes to the report data by modifying Teradata SQL and / or Microsoft Access databases. Make approved changes to report formatting by modifying Excel macros and / or Access databases

Execute on demand processes and reports. Adjust input parameters, data and formatting prior to execution as needed. Validate report data prior to publishing the results

Assist in ad-hoc report development and execution. Typical process involves modifying existing or developing new SQL, running the report and formatting the data using advanced Excel capabilities

Prepare and analyze data for various projects and initiatives. Be able to interpret and summarize the findings in a PowerPoint or MS Word format. Other work for data mining or modeling projects as needed

Comply with client standard policies, procedures, internal audit and Sarbanes-Oxley controls, and quality control processes. Understand and support ISO standards and support client procedures for document control, purchasing, process control, corrective and preventative action, and control of quality records
Job Requirements:
Related experience, preferably in distribution industry. 1 year
Education:
Skills Requirements:
Ability to follow established processes and schedule to deliver timely and consistent report execution

Ability to work independently, check your own results, troubleshoot problems and exercise judgment

Excellent computer skills, specifically

Expert knowledge of Microsoft Excel, experience in creating and editing macros and utilizing other advanced functionality

Knowledge of Microsoft Access, ability to create basic queries, code and reports

Understanding of relational databases, experience creating SQL statements is a plus

Knowledge of other applications including but not limited to Microsoft Word, PowerPoint and Outlook

Excellent analytical and problem solving skills, proven ability to apply these in the business environment

Strong verbal and written communication skills

Knowledge of distribution industry and purchasing and inventory concepts, practices, and procedures
Working Environment:
General Office - Work is generally performed within an office environment, with standard office equipment

Lighting and temperature are adequate and there are no hazardous or unpleasant conditions caused by noise, dust, etc
Physical Requirements:
Work is generally sedentary in nature, but may require standing and walking for up to 10% of the time
Mental Requirements:
Employee required to organize and coordinate schedules

Employee required to analyze and interpret complex data

Employee required to problem-solve

Employee required to communicate with the public
All qualified applicants will receive consideration for employment without regard to race, color, sex, sexual orientation, gender identity, religion, national origin, disability, veteran status, age, marital status, pregnancy, genetic information, or other legally protected status.