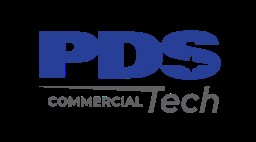 Job Information
PDS Tech Inc

AutoCAD Programmer

in

De Pere

,

Wisconsin
The AutoCAD Programmer will serve as a resource to design engineering personnel and manufacturing personnel in areas of; BOM's (bills of materials), flat pattern generation in AutoCAD, machine programming, routings, MRP plan scheduling, WIP (work-in-process), and ECO (engineering change order) request management and implementation. This position will prioritize, generate, check and monitor the structuring and populating of bills of materials on a project and template basis to efficiently and accurately employ the use of Oracle MRP to drive, balance and expedite release requests, discrete job distributions, and outside processing requests to accommodate the "demand" from design engineering and the "supply" to manufacturing.
Some of the following responsibilities will be a part of the Production Specialist task, but are not limited to;
•Monitoring and executing incoming requests to the manufacturing release workbench to maintain accurate and on-time releases for production and service. Requests may include; releasing completed bills of materials, developing routings, programming, setting up new items, implementing revisions from engineering change orders, and setting up requisitions for purchased components.
•Creating flat patterns and programs in AutoCAD for subsequent machining operations. Additional AutoCAD functions include; navigating prints, reading layout drawings, plotting drawings, and generating nesting reports to maximize material utilization.
•Implementing Oracle item master requests. Provide backup assistance as necessary to the item-master guru.
•Implementing engineering change order requests within Oracle.
•Working with the engineering and production team to manage bills of materials (changes, copying, comparing, and developing alternates).
Required Skills:
Microsoft Office, AutoCAD, Oracle and other computer systems
Required Experience:
3-5 years related experience with engineering and/or manufacturing environment
Key words: CNC, Sheet Metal, Custom Fabrication, Bend Allowances, Engineering Technician, Cad Technician, Mechanical Drafter, Mechanical Designer, Auto-cad, Solidworks, Cad Operator, Job Routers, Estimator, Scheduling, Nesting, Brake Press,.
Years Of Experience:
2+ to 5 Years
Level of Education:
2 Year Degree
Associates Degree in related technical discipline
Hours are 6 am to 2:30 pm M-F with OT opportunities to start at 5 am and work until 3:30 pm.
All qualified applicants will receive consideration for employment without regard to race, color, sex, sexual orientation, gender identity, religion, national origin, disability, veteran status, age, marital status, pregnancy, genetic information, or other legally protected status.