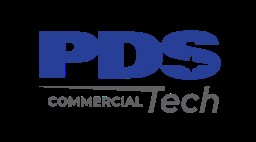 Job Information
PDS Tech Inc

Mechanical Integrity Analyst

in

East Saint Louis

,

Illinois
PDS Technical is currently sourcing for a Direct to Hire for a Mechanical Integrity Analyst for the St. Louis/Illinois area.
Overview:
Responsible for providing inspection management, data analysis and risk evaluation to support the plant inspection management programs. This role carries the responsibility for efficient inspection of project-related equipment, inspection and mechanical quality control services of operating equipment within the plant, inspection during on-site construction of equipment and piping, and corrosion testing and failure analyses.
Responsibilities:
Provide mechanical equipment inspection services to the plant in accordance with the plant's inspection procedures.

Stay current of the latest non-destructive testing techniques as they apply to plant equipment. Perform and/or schedule contracted NDT work as required.

Work with maintenance planning and scheduling resources to ensure inspections are completed within the guidelines set forth by applicable codes and standards.

Perform and/or direct periodic maintenance inspections and permanently document in the inspection database. Issue reports on equipment condition and recommend corrective action when necessary. Maintain equipment specific inspection plans to address areas of concern and prevent unexpected failures.

Assist in the development of repairs and modifications to ensure that the level of Safety, Quality, and Reliability are achieved to support plant operations.

On capital projects, identify and report any potential deviations in the field to the project manager in a timely fashion, as well as manage third party shop inspections. Work with project engineering to develop inspection plans and set frequencies for new equipment.

Provide comprehensive coverage for scheduled plant maintenance turnarounds and coordinate all in-plant corrosion testing efforts

Maintain liaison with the plant's insurance provider's inspector for the plant's operating pressure vessels. Ensure that all new vessels are registered with the local jurisdiction.

Monitor welding and equipment repairs to assure that they are done in accordance with all applicable codes and standards

Provide design feedback on practicality of design implementation and suggest improvements for new equipment. Expedite vendor and Afton drawings and fabrication/inspections at the vendor's shop as necessary.

Other duties as assigned.
Qualifications:
Knowledge and understanding of the inspection field and non-destructive testing methods in the chemical/manufacturing environment typically obtained after 5 or more years of experience in a related field.

API Inspection Certifications (510, 570, 653)

Ability to work productively in a cross functional team environment

Influencing, negotiating and diplomacy skills

Strong analytical skills

Ability to effectively solve problems and resolve conflicts

Organizational skills and is able to prioritize work, develop appropriate time lines and work to deadlines

Effective oral and written communication skills

Able to travel as required
Competency Statements:
Analysis and Problem Solving -Solves difficult problems with effective solutions; asks good questions and probes all fruitful sources for answers; can see underlying or hidden problems and patterns; utilizes all appropriate tools to reach a robust answer.

Communication -The ability to communicate information clearly and succinctly and ultimately in an engaging and compelling manner.

Coaching -The ability to provide the structure, environment and support for teaching, training and development of individuals and teams to enable them to achieve specific personal or professional results or goals.

Performance Bias -Possessing the drive and focus to achieve challenging goals, moving from thought and problem solving into value creation.

Collaboration and Networking -The ability to work in and across Afton's organizational matrix to achieve business objectives via engaging and rewarding interactions. Through this network, provide support and exert influence and drive. Influencing without authority.

Project Management -The ability to manage tasks and activities and drive their completion within the agreed framework, across regional and organizational boundaries.

Innovation -The openness to new ideas and the ability to generate breakout solutions. Can develop, seek out, critically assess and drive towards implementation new and value adding concepts.

Dealing with Ambiguity -Can effectively cope with change; can shift gears comfortably; can decide and act without having the total picture; is not upset when things are up in the air; does not have to finish things before moving on; can comfortably handle risk and uncertainty

Responsible Care; EHS Management -Employ equipment, practices, and procedures which promote a healthy, safe, and secure work environment.

Process Safety Management -Working knowledge of OSHA 1910 standard for Process Safety Management.
All qualified applicants will receive consideration for employment without regard to race, color, sex, sexual orientation, gender identity, religion, national origin, disability, veteran status, age, marital status, pregnancy, genetic information, or other legally protected status.