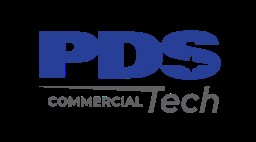 Job Information
PDS Tech Inc

ESG Associate - Parcel Processing

in

Erlanger

,

Kentucky
PDS Tech is seeking an ESG Associate - Parcel Processing in Erlanger, KY.
Summary:
Associate's are expected to be flexible and cross-train as needed to cover all processing areas.
Receive (Truck Unloading)
Handle the unloading of truck volume onto the dock in a timely safe manner

Unloading via BMCs (OTRs) & In-truck feed onto flex conveyor

Consistently observe safety practices to avoid injury
Check-In Direct
Scan ITN (Inbound Tracking #) to match inbound parcel with customer order

Print and attach the LPN (License Plate #) to the parcel

Hand off parcel to singulator for next step in processing

Escalate parcels that cannot be processed to problem-solvers for troubleshooting
Singulator
Individually load parcels onto load cells on the CASI dimensioning machine to maximize accuracy of parcel dimensions and weight and avoid system reset (which causes loss in throughput [90-second system recycle])
Line Loader
Load parcels onto the gravity conveyor at the front of each parcel processing line to efficiently feed work to Parcel Processors
Sorter
Remove parcels from the end of the Parcel Processing Line & sort into mail carts by outbound carrier

Ensure parcels are properly allocated to the correct carrier to be containerized
Containerizer
Use ring scanners to scan parcel LPN (License Plate #) and then scan the gaylord for the appropriate outbound carrier

Following scan, place parcel into scanned gaylord
Generalized Indirect
Cap and wrap gaylords for outbound shipment

Maintain cleanliness of facility
Safety, Sanitation and Housekeeping
Keep warehouse and work area clean, neat and orderly.

Recognize ESG's commitment to pride and Quality.

Conduct all activities in a manner that promotes a safe environment.

Report all injuries and accidents immediately.
Miscellaneous / Other: This job description is meant to be a guide. It is not intended to limit in any way the duties which an associate may be required to perform. This job description may be changed at the discretion of the Company.
Schedule: Sat & Sun ONLY 7am - 3:30pm
Qualifications:
Ability to lift up to 45lbs unassisted (frequently) over an 8-10 hour shift.

Team lifting for parcels greater than 45lbs

Work at a fast pace doing rigorous physical labor
All qualified applicants will receive consideration for employment without regard to race, color, sex, sexual orientation, gender identity, religion, national origin, disability, veteran status, age, marital status, pregnancy, genetic information, or other legally protected status.