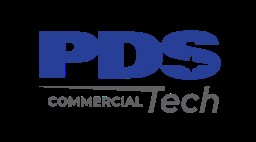 Job Information
PDS Tech Inc

Facilities Project Admin 3

in

Everett

,

Washington
PDS Tech, Inc. is seeking a Facilities Project Admin in Everett, WA.
Description:
Evaluates for major projects, contractor proposals for fair and reasonable cost.

Administers contractor activities by participating in contractor selection, contract award, contract change negotiations, constructability reviews, and cost/schedule visibility, such as management, customer and contractor reviews to ensure compliance with standard operating procedures.

Provides guidance to less experienced employees.

Obtains facilities design and resources commitments for major projects.

Develops work package that can include budget/funding source, schedule, drawings, specifications, statement of work, procurement, estimates.

Coordinates with affected parties such as customer, designers, SHEA, crafts, Security, and network infrastructure to create an agreed to implementation plan.

Assembles and releases work package by collecting and integrating various individual documents such as facilities work order, contract service request, drawings, vendor quotes, schedule, permits.

Finalized work package will provide documents to implement the project. Provides guidance to less experienced employees.

Evaluates requests and meet with customer to define requirements for major projects.

Identifies acceptable options with customer to clarify needs and develop the preliminary scope of work in order to meet the customer's requirements.

Creates layouts and conceptual designs.

Ensures compliance and regulatory standards such as city, county, state, federal.

Develops options so that facilities modifications are accomplished within project objectives.

Works with affected parties to define functionality and constructability.

Develops conceptual, budgetary, and detailed cost estimates to assist in the business case analysis.

Negotiates options with customer to select the best solution for customer and company.

Provides guidance to less experienced employees.

On major projects, ensures completion and retention of project records by following the standard operating procedure for closure and update of appropriate documents, forms, permits, work management systems, commissioning and as-built drawings.

Ensures comprehensive closeout and retention of project and contract files to provide an audit trail for Records Retention, Internal Audit, Internal Revenue Service, Property Accounting, Legal, and Facilities.

Provides guidance to less experienced employees.

On major projects, monitors and coordinate implementation activities such as relocations, construction, utility shutdowns, budget management, schedule, and project reviews.

Coordinates support functions such as vendors, security, fire, SHEA, network infrastructure and verifies compliance with project documents.

Ensures that project implementation meets established quality, cost, schedule targets and regulatory requirements.

Provides guidance to less experienced employees.

Receives customer requests for major facilities projects, such as construction, rearrangements, moves, and asset acquisition, via various electronic methods.

Validates against acceptance criteria for new requests and acknowledges customer requests.

Logs requests into work management system in order to document, track, and perform work.
Education / Experience:
Education/experience typically acquired through advanced education (e.g. Bachelor) and typically 6 or more years' related work experience or an equivalent combination of education and experience (e.g. Master+4 years' related work experience, 10 years' related work experience, etc.).
All qualified applicants will receive consideration for employment without regard to race, color, sex, sexual orientation, gender identity, religion, national origin, disability, veteran status, age, marital status, pregnancy, genetic information, or other legally protected status.