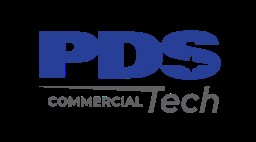 Job Information
PDS Tech Inc

H1 - Storeroom Clerk

in

Everett

,

Washington
PDS Tech is currently seeking a Storeroom Clerk for our client in Everett, WA
SUMMARY: Under general supervision, the Storeroom Clerk proactively supports operations and customer support activities in their assigned area(s). Identifies critical items before they impact the completion of production and maintenance schedules. Provides customer support to various areas within the Supply Chain group.
ESSENTIAL DUTIES AND RESPONSIBILITIES :
Moves and transports product using forklift.

Performs daily Picklist-Pull Inventory and stages for production.

Issues kits, parts, and tools from counter or to production floor.

Builds kits or consolidating parts for production.

Performs daily transfers of parts from internal job to job for the shop support.

Pulls in-house requisitions to fill demand from production.

Restocks of pre-pick bins on the production floor as required.

Retrieves off-units from production, inspects, and routes to the Warehouse.

Retrieves and processes incoming Outside Service parts, Work Order, and paperwork.

Returns parts and tools at counter and re-shelves.

Runs ERP In-Transit report and verifies items have been issued.

Fills out HAZMAT paperwork for items being transported to other on-site locations.

Performs daily inventory cycle counts for accuracy.

Maintains customer requirements in inventory accuracy and parts segregation.

Performs inspection of flammable cabinets and partial racks for expired shelf-life items.

Runs and processes Expired Materials report.

Performs stores and warehouse internal inspections in preparation for live audits.

Puts away recapped BFG parts and material.

Puts away BFG New Receipt inventory.

Transfers and puts away stock from receiving.

Pulls RMA return requests for shipping to supplier.

Performs harness inspections and processes requests for production as required.

Monitor Email requests from Internal production and support departments.

Responds to daily questions from production about parts, tooling, and chemicals.

Maintains up-to-date training in client Plateau platform.
KNOWLEDGE SKILLS AND ABILITIES:
Ability to communicate effectively both verbally and in writing.

Ability to read, comprehend and interpret documents such as safety rules, operating and maintenance instructions and procedure manuals.

Ability to operate general office equipment including personal computer, fax, and copy machine.

General knowledge of MS Office (Outlook, Word, Excel).

Ability to perform basic mathematical functions.

Ability to solve practical problems.

Good customer service skills.

Ability to carry out a variety of instructions furnished in written, oral, diagram, and schedule form.

Ability to use sheet metal shear, band saws, skill saws, hot knives, vises, and other common tools to create tooling containers and shipping crates.

Ability to use forklifts, pallet jacks, hand trucks, and other various material handling equipment to move, stage, and deliver parts, tools, and raw stock materials.

Knowledge of shipping systems including FEDEX, UPS and LYNDEN.
EDUCATION AND EXPERIENCE:
Minimum of one (1) year of inventory handling and control or warehouse operation experience required, including operation of trucks, pallet jacks, and forklifts.

Forklift certification required (must obtain certification within 60 days of hire).

49CFR and IATA dangerous goods training (compliant to client requirements within 30 days of hire).

Valid state driver's license required.
PHYSICAL EFFORT AND DEXTERITY:
While performing the duties of this job, the employee will be required to sit; use their hands and arms; and talk or hear; and focus on objects close up. The employee will also be required to stand, walk, stoop, kneel, crouch or crawl. The employee may be required to lift and/or move up to 25 pounds and occasionally lift and/or move up to 50 pounds.
OTHER DUTIES:
May operate light passenger vehicles, vans, pickup trucks, etc. to transport passengers, materials, or equipment in an industrial area, either inside or outside the local area.

Assists with special projects as assigned.

Performs other duties as assigned.
AUTHORITY :
This position is prohibited from performing any safety sensitive functions to include the accomplishment or direct supervision of the following:
Aircraft maintenance – This includes inspection, overhaul, repair, preservation, and the replacement of parts.

Aircraft preventive maintenance – This includes simple or minor preservation operations and the replacement of small standard parts.
ENVIRONMENT:
The noise level in this work environment is usually moderate to high. May occasionally work near moving mechanical parts in high, precarious places and may be exposed to fumes or airborne particles. May work outside in various types of weather.
All qualified applicants will receive consideration for employment without regard to race, color, sex, sexual orientation, gender identity, religion, national origin, disability, veteran status, age, marital status, pregnancy, genetic information, or other legally protected status.