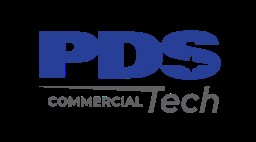 Job Information
PDS Tech Inc

Industrial Engineer 2

in

Everett

,

Washington
PDS Tech, Inc. is seeking an Industrial Engineer in Everett, WA.
Description:
Applies Industrial Engineering concepts, techniques, analysis and decision tools under general supervision to promote and assist in implementing changes in manufacturing, engineering and service operations.

Assists in developing models, data bases and spreadsheets to analyze data (e.g., statistics, operations research, engineering economics), and provides summary analysis and metrics for consultation to customers (e.g., management, departments, suppliers).

Applies general industrial engineering techniques and concepts to product and process design teams throughout all phases of product lifecycle, resulting in a robust product design and work statement that meets program requirements.

Assist in research, design, development, improvement and implementation of processes to enhance schedule performance, lower cost, and improve quality, through the application of Lean and other Industrial Engineering concepts for large scale systems integration and asset utilization.

Under general supervision, manages, defines, negotiates, and controls the scope, cost, and timing of projects, and performs risk analysis using project management tools (e.g., work break-down structure, precedence network, resource allocation). Provides support to project completion.

Utilizes engineering methods (e.g., mathematical models, simulation, statistics) to support the development of optimal process designs and efficient utilization of resources (e.g., facilities, personnel, materials, equipment) in the creation and validation of products.

Under general direction, analyzes and designs value stream, including capability, capacity (e.g., make/buy, supplier selection, risk analysis, supplier performance), throughput, work flow and logistics (e.g., critical path, lead-time, transportation, factory layout).
Competency:
Work Measurement Techniques

Accountability and Responsibility

Adaptability

Analytical Skills (Technical

Assembly Process

Capacity Management

Change Management

Critical Path Methodology

Design Concepts & Techniques

Engr Economics Analysis & Processes

General Financial Knowledge

Knowledge of Integrated Systems

Project Sched & Resource Management

Statistical Concepts

Supply Chain Strategy

Work Measurement Techniques
All qualified applicants will receive consideration for employment without regard to race, color, sex, sexual orientation, gender identity, religion, national origin, disability, veteran status, age, marital status, pregnancy, genetic information, or other legally protected status.