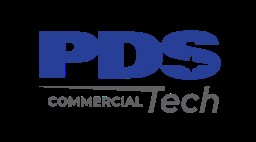 Job Information
PDS Tech Inc

Information Science Specialist 2

in

Everett

,

Washington
PDS Tech, Inc. is seeking an Information Science Specialist in Everett, WA.
Description:
Interviews end users to determine information requirements, scope and level of detail; creates information packages customized to end users needs.

Evaluates and recommends new material purchases and monitors published literature to build and maintain a collection of information resources.

Maintains library websites and repositories.

Develops and maintains controlled vocabularies of concepts and their relationships.

Analyzes subject content of materials and builds and maintains catalog records.

Educates end users on use of copyrighted materials.

Promotes products and services with end users.
Responsibilities:
Provides general information to business partners regarding enterprise vocabulary standards and governance

Collaborates with cross functional teams throughout the enterprise to support the digital enterprise

Candidate must have graduate level understanding in the need to collaborate and integrate with other technical skills teams (i.e. developers) that support information modelling solutions.

Provides general support with semantic modeling of controlled vocabularies

Displays general knowledge of taxonomy and ontology development practices as well as basic linguistic structures

Demonstrates ability to set priorities and work individually to meet daily requirements within a diverse and changing environment.

Develops documentation and training materials on vocabulary management and semantic interoperability.

Supports daily tasks associated in the development of enterprise standards for vocabularies and classification

Supports preparation of statistical and narrative reports on controlled vocabularies and related activities by leveraging familiarity with industry best practices

Interest in professional growth and development to enhance skills and knowledge of current trends in information architecture and semantic interoperability.

Cultivates an environment of continual learning in information architecture including setting of best practices and business processes

Adheres to policies related to copyright compliance, global trade controls, global privacy and information protection in support of business requirements.
Basic Qualifications (Required):
Education/experience typically acquired through advanced education (e.g. Bachelor) and typically 3 or more years' related work experience or an equivalent combination of education and experience (e.g. Master+1 years' related work experience , 7 years' related work experience, etc.).

Time Management; Semantic Modeling; Information Classification; Resource Description Framework; Computational Linguistics; Taxonomy; Ontology; Controlled Vocabularies; Knowledge Graph; Knowledge Management

Adaptability; Adaptive Thinking; Collaboration; Communication; Computing Standards; Computing Technologies; Consulting; Critical Thinking; Customer Service; Data Architecture; Data Modeling; Data Science; Design Thinking; Detail Oriented; Flexibility; Information Architecture; Information Management; Innovation; Machine Learning; Microsoft - Excel; Microsoft Office Suite; Microsoft - Outlook; Microsoft - PowerPoint; Microsoft - SharePoint; Microsoft SQL Server; Microsoft - Visio; Microsoft - Windows; Microsoft - Word; Microsoft Word, Excel & PowerPoint; PowerShell; Process Modeling; Quality Control; SQL; Teamwork; Technical Proficiency;

Some exposure to information architecture modeling principles, practices, industry applications and systems.

Candidate should have excellent oral & written communication skills as well as organization and time management skills.

Candidate must have a solid working knowledge of Microsoft Office programs (ex. Excel, Word, Access, and PowerPoint).

Ability to provide customer service including the ability to resolve "complex" or "multi-faceted problems" that may require research and/or interdepartmental collaboration.

Ability to support special projects displaying an aptitude for vocabulary management

Graduate level understanding in vocabulary management, taxonomy, information architecture, data science, computational linguistics or applied computer engineering

This position must meet Export Control compliance requirements, therefore a "US Person" as defined by 22 C.F.R. § 120.15 is required.
Desired Qualifications:
In addition to the basic qualifications above, it is desired that candidate should have experience in and knowledge of semantic modeling

Familiarity or exposure in working with SKOS, OWL, SPARQL and RDF

Professional experience or demonstrated knowledge in aerospace, engineering, or another fields of science & technology.

Some exposure with SPARQL

Some exposure to natural language processing and semantic artificial intelligence

Familiarity with coding languages, especially XML and mark-up languages is strongly preferred

Familiarity with Windows CMD line / Powershell scripting

Excel proficiency; comfortable with manipulating and transforming data is desirable

Basic database or information management software application experience

Experience using project management methodologies, including developing project plans, performance management, and managing issues and risks.
All qualified applicants will receive consideration for employment without regard to race, color, sex, sexual orientation, gender identity, religion, national origin, disability, veteran status, age, marital status, pregnancy, genetic information, or other legally protected status.