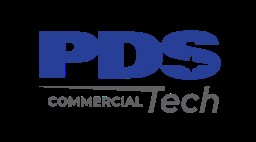 Job Information
PDS Tech Inc

Order Builder-Warehouse-3rd Shift

in

Fort Myers

,

Florida
Duties and Responsibilities
• Responsible for pulling orders based on pick ticket to accurately build orders for loading onto delivery trucks
• Build orders according to assigned load tickets using industrial power equipment
• Manually lift and move product to restock and repack ensuring date code accuracy and proper rotation
• Adhere to good manufacturing practices and safety standards
• Responsible for meeting productivity requirements
• Stage completed pallets in designated area
Qualifications
• High School diploma or equivalent.
• Min 6 months of general work experience
• Experience working with manual or powered pallet jacks preferred
• Prior warehouse experience preferred
• Must be able to repetitively lift up to 50lbs Repetitively lift, carry, and position product (weighing up to 50 lbs.) above shoulder height without assistance
• Consistent kneeling, squatting and reaching above the head
• Ability to push and pull manual and powered equipment (i.e., pallet jack, hand-truck etc.) containing product loads for a minimum of 100 yards without assistance
• Ability to repetitively grasp and manipulate objects of varying size and weight requiring fine motor skills and hand-eye coordination
• Ability to read information in small, medium, and large print
• Ability to stand and walk for long periods of time
Shift - 3:00pm to finish - Monday - Friday - ALL schedules are subject to change
All candidates must have warehouse exp - pallet jack or forklift exp
STEEL TOE SHOES & MASK REQUIRED
All qualified applicants will receive consideration for employment without regard to race, color, sex, sexual orientation, gender identity, religion, national origin, disability, veteran status, age, marital status, pregnancy, genetic information, or other legally protected status.