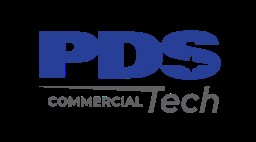 Job Information
PDS Tech Inc

Supply Depot Administrator

in

Fort Rucker

,

Alabama
PDS Tech, Inc. is seeking a Supply Depot Administrator in Fort Rucker, AL.
Position Summary:
Position Summary:
As part of the Material Management Team, the Supply Depot Administrator (SDA) position is the on-site focal point for the internal and external reconciliation, monitoring and expediting of all orders in support of the U.S. Army's Pilot Training School located in Fort Rucker, AL. In addition, the SDA's will be conducting warehouse operations by receiving, stocking, delivering, and maintaining the accountability of the proximity inventory on site. The SDA will be responsible to ensure all support and services key performance indicator's (KPI's) are met or exceeded with all contractual requirements.
Primary Responsibilities:
Logistics Support: 50%
Responsible for the receipt, interpretation, and process of all purchase orders accordingly in the customers parts management software and SAP.

Responsible for the reconciliation and status update for all customer purchase orders and the coordination of deliveries with any associated warehouses and sub-contractors.

Manage the receipt and issue of core required inventory for exchanges and customer repairs.

Monitor demand activity to capture trends to assist in the identification of demand spikes, and enhancement opportunities to stocked inventory

Organize and prioritize the issue of material by sales order type (SATY) to meet or exceed customer requirements. Provide expedite options and advisement on freight shipment recommendations to deliver material in order to meet customers operational demands.

Coordinate with CSR colleagues, Program Logistic Liaisons (PLL's) and Tech Support Team to ensure all customer orders are processed within the departments set KPI.
Material Handler: 25%
Prepare or complete all required forms, records, and documents in order to assure accountability for all transactions required to maintain the integrity of warehouse operations.

Responsible for the proper identification and packaging of all parts delivered to the customer.

Prepare bills of lading involved in the shipment of materials and notify customers of bill of lading number, date, method of shipment, and other pertinent information.

Responsible for all stock transfers, receipts, and stocking of all parts within the established procedures and locations.
Customer Service Representative: 25%
Develop and maintain a comprehensive customer service relationship with the US Army to promote good communication, drive customer satisfaction/improvements, and promote customer efficiency.

Monitor, maintain, and provide support for all assigned CLS Key Performance Indicators (KPI's) in relation to Fort Rucker to ensure all targets are met or exceeded.

Coordinate with all the Company support functions (Technical Support, DCR, MRO, Supply Chain, Columbus FAL,...) to perform resolution and risk mitigation on issues and concerns from the customer.

Responsible to provide daily updates supporting the reconciliation of the Remain to Deliver (RTD) report and participate in the daily RTD meeting.
Additional Responsibilities:
Other duties, tasks and adhoc reporting as assigned.
Qualified Experience / Skills / Training:
Work Schedule:
The current need for this role will be on second shift (2:00 PM - 11:00 PM) or third shift (10:00 PM 7:00 PM). This assignment could be required to work on Saturdays and or Sundays as part of the regular work schedule. Candidates will need to be willing and able to work any of these shifts AND willing and able to change between these shifts as required by the business
Please email your resume to pmahoney@pdstech.com or call Patrick Mahoney directly at 214-724-5432.
Education:
Required:
High school diploma or equivalent required
Preferred:
Experience:
Required:
Minimum five (5) years' experience in logistics or technical support areas. An airframes and power plants (A&P) License can be substituted for three (3) years' experience.

Additional computer skills in Microsoft office

Education beyond high school diploma can be substituted for experience at the rate of 2 years of education = 1 year of experience
Preferred:
2-3 years SAP experience preferred (preferably in Sales & Distribution (SD), Customer Service (CS) or Procurement)

At least one of experience in the helicopter/aviation industry
Licensure/Certifications:
Required to attain within 1 year of hire:
Small equipment operator (e.g., forklift)
Preferred:
Six Sigma preferred

Hazardous Material Certification
Knowledge, Skills, Demonstrated Capabilities:
Required:
Professional written and verbal communication.

Independent planning and organization.

Working with cross-functional teams and customers in a fast paced environment.

A high level of integrity and an understanding of the importance of protecting the interests of the company while also assuring customer satisfaction are critical.
Communication Skills (Spoken, Written, Influencing, Proficiency in Other Languages):
Requires ability to communicate effectively verbally and in written form for internal and external distribution of correspondence.
Technical Systems Proficiency:
Required for hire:
Required to learn within 3 months of hire:
Travel Required:
10% Domestic and International
Citizenship:
US Person under ITAR definition (U.S. Citizen, green card holder or person covered under our existing ITAR license)
Clearance:
Ability to obtain and maintain a Government security clearance

Eligible to obtain a Government Common Access Card (CAC)
Decision Making, Complexity:
Processing aircraft repair parts requires understanding the requirement, identifying the closest and most feasible location to complete the transaction, completing the administrative information to ensure accuracy of the part and facilitate timely delivery of the part. Often multiple parts, aircraft and levels of urgencies requires the individual to prioritize to ensure the customer's needs and satisfaction are simultaneously met.

Requires ability to communicate effectively verbally and in written form.

Ability to think analytically and should be a problem solver.

Ability to gather and interpret relevant raw data in order to transform into meaningful information.

Ability to analyze and document business deliverables and processes
Organizational information:
SDA reports directly to the Manager, Material Support for Military Programs. Indirectly reports to the Sr. Director on-site in Ft. Rucker. Also receives inventory management, material and ordering guidance from other members of the CLS Management Team and DFW Warehouse Manager in Dallas/Grand Prairie, TX.
Direct Reports:
Job Dimensions, Contributions to Success:
Directly manages the Company parts inventory (1000 3600 part lines) in the Proximity Warehouse.

Indirectly manages material movement for subcontractor(s) parts on-site.

Coordinates with Customer Consignment Inventory (Company owned/Customer managed) to ensure adequate stock levels.

Position requires maintaining the highest standards of customer interactions and a commitment to providing key information to meet operational needs.

Position is responsible for accurate execution of delivery orders and reconciliation of all order types in accordance with contractual metrics to meet both company targets and customer expectations.
Nature of Contacts:
Moderate Communication on a daily Basis with internal and external parties
Physical Requirements:
Onsite: 90 % of the time required to be on-site for this position.

Vision: able to see and read computer screen and other electronic equipment with screens, able to read documents, reports and engineering drawings on a daily basis.

Hearing: able to hear to participate in conversations in person and via teleconference or phone and to hear sounds on production floor including safety warnings or alarms on a daily basis.

Speaking: able to speak in conversations and meetings, deliver information and participate in communications on a daily basis.

Equipment Operation (personal computer, telephone, copies, fax machine, and related office equipment and using electronic identification card to enter building floors and internal doors): able to operate most office and personal electronic equipment on a daily basis

Carrying: able to carry documents, tools, drawings, electronic equipment up to 30lbs/14kgs on a daily basis.

Lifting: able to lift documents, tools, drawings, electronic equipment up to 30lbs/14kgs on a daily basis.

Pushing / Pulling: able to push and pull small office furniture and some equipment and tools on a daily basis.

Sitting: able to sit for long periods of time in meetings, working on computer on a daily basis.

Squatting / Kneeling: able to squat or kneel to retrieve or replace items stored on low shelving.

Standing: able to stand for discussions in offices or on production floor on a daily basis.

Travel: able to travel independently and at short notice on a daily basis.

Walking (include routine walking such as to a shared printer to retrieve documents): able to walk through office and production areas including uneven surfaces on a daily basis.

Personal Protective Equipment required: Required PPE includes, but is not limited to, Safety Shoes, Safety Glasses, Hearing Protection, Respirators/Masks, and/or Protective Gloves as required by site and/or customer site

Please email your resume to pmahoney@pdstech.com or call Patrick Mahoney directly at 214-724-5432.
All qualified applicants will receive consideration for employment without regard to race, color, sex, sexual orientation, gender identity, religion, national origin, disability, veteran status, age, marital status, pregnancy, genetic information, or other legally protected status.