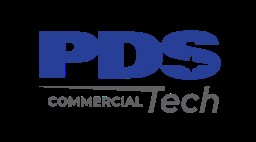 Job Information
PDS Tech Inc

Electro-Mechanical Assembler

in

Fremont

,

California
Detailed Description:
Receives no instructions on routine work, general instructions on new assignments. Tasks are moderately complex in nature where judgment is required in resolving problems and making recommendations. Decisions/actions may cause a minor impact on the work unit operations or schedules. Works under general Supervision. Situations not covered by standard processes, procedures and methods are referred to expert resources. May demonstrate work methods to new employees. Deals directly with immediate supervisor, co-workers and team members; engages in exchanges of factual information and provides some explanation; interactions with external contacts, if applicable, require exchanging factual information and providing some explanation.
Performs tasks such as, but not limited to, the following:
Performs hand soldering; manual assembly; setup, operation, and basic maintenance of custom and standard semiautomatic and/or automated assembly equipment and tools; operation of automated and operation of functional test units.

Moves from one operation and/or product to another as schedule dictates.

Inspects products using visual, automated, electronic and mechanical inspection procedures. Uses automated and non-automated diagnostic programs to perform electronic product testing and functional testing.

Troubleshoots, highlights and communicates issues relating to routine and/or basic defects. Packaging and crating for international shipment of all high level technical equipment.

Training other employees as needed
Knowledge/Skills/Competencies:
Has foundation skills, is competent in a range of skills associated with their primary work area and possesses and actively uses coaching and some additional key skills outside of their primary work area.

Must be able to read blueprints/schematics and drawings and assembly products with multi levels

Must possess specific certifications as defined by site operations.

General knowledge of product process flow.

Knowledge of product quality and soldering specifications and quality improvement processes.

Knowledge of manufacturing information systems.

Ability to recognize problems in the operation process or with components and to highlight/communicate those problems to Team Leader.

Ability to learn established quality and quantity requirements.

Ability to manually assemble components and produce high quality products in defined time periods.

Knowledge of electrical, electromechanical and pneumatic systems and principals of operation.

Ability to analyze equipment and systems, make appropriate adjustments within area of defined job scope or highlight highlight/communicate problems to Team Leader.

Knowledge of personal computers and ability to learn and use applications specific to this area

Ability to maintain detailed, accurate and organized records.

Ability to effectively communicate with a variety of internal customers.

Basic manufacturing system knowledge.

Must be a team player and able to work in other areas as required by the supervisor. Physical Demands:

Duties of this position are performed in a manufacturing environment with occasional to frequent exposure to elements such as noise, dust, chemicals, operating machinery, temperature extremes, etc.

Duties of the position require periodic light physical effort and exertion including prolonged repetitive motions requiring manual dexterity and precise hand/eye coordination, sitting and or standing in confined workspaces, using tools and equipment, and moving and handling materials.

Duties may require periodic heavy manual effort including lifting objects and standing for up to 8 to ten hours a day.

Duties require extended periods of sustained visual concentration on detailed documentation and product assemblies.

Work will be performed in a cleanroom and semi-cleanroom environment, which requires the use of PPE such as shoe covers, smock, gloves, hair covering.

Above demands are carried out within the Company and statutory Health and Safety guidelines
Desired experience:
2 years Vacuum testing, leak checking experience

2 years Contract manufacturing experience
Required Experience:
Three to five years' relevant experience

Basic computer skills and experience using ERP manufacturing systems, scanning job travelers
Typical Education:
High school diploma and additional courses after high school, or an equivalent combination of education and experience.
Desired Education:
Minimum of 2 years of college or technical degree
All qualified applicants will receive consideration for employment without regard to race, color, sex, sexual orientation, gender identity, religion, national origin, disability, veteran status, age, marital status, pregnancy, genetic information, or other legally protected status.