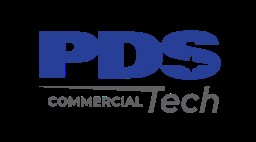 Job Information
PDS Tech Inc

Welder - Swing Shift

in

Fremont

,

California
PDS Tech is looking for a Welder (Swing Shift) for our client in Fremont, CA
These are DIRECT opportunities! Our client manufactures and supplies precision machined/fabricated parts and assemblies for the semiconductor capital equipment industry
Performs tasks such as, but not limited to, the following :
Adhering to and implementing proper welding procedures.

Maintaining accurate dimensional tolerances set forth on drawings.

Ensuring product quality while focusing on given standards.

Adhering to SMAW, FCAW, GTAW, GMAW and other processes as required.

Laying out, fitting, and welding advances weldments with or without the aid of fixturing.

Handling heavy materials manually and with overhead cranes in safe and efficient manner.

Assuring all welding is performed and documented in compliance with all quality control policies.

Maintaining traceability requirements by completing required documentation.

Cleaning and maintaining weldment equipment.

Adhere to all safety practices and report and unsafe conditions, broken or malfunctioning equipment.
Schedule :
Swing shift (2:15 PM to 10:45 PM)
Work is guided by diverse procedures, processes and/or technical methods of varying complexity. Incumbents have some freedom to select best methods and procedures to follow to complete assignments. Tasks are complex in nature where considerable judgment and initiative are required in resolving problems and making recommendations. Decisions/actions may have an impact beyond the job's immediate work unit or team. Work conducted under minimal supervision. Provides functional guidance and is a mentor to others performing similar work and/or act as team lead. Deals directly with immediate supervisor, co-workers and team members, engages in exchange of factual information and provides explanation in a problem-solving capacity; interactions with external contacts, if applicable, requires exchanging factual information and providing some explanation.
As an expert resource, directs and succeeds specific work skill (know-how) to group members. Works under the direction of managers or with engineers to manufacture and/or test prototype and/or new customer products. In situations not covered by standard processes, procedures and methods, the incumbent may suggest to engineers/managers methods and procedures for production/testing which are applicable to the situation. Furthermore, recognizes the point of issue related to Design, and may inform and/or ask the design engineer to take corrective action.
In addition to the above, ability to create work instructions and/or test procedures with consideration to actual work environment and rationality based on limited information at hand. Furthermore, using the above said work instructions and/or test procedures, ability to appropriately establish required training programs for customers and provide direction to employees on the work and/or test methodologies.
Knowledge/Skills/Competencies :
Must possess specific certifications as defined by site operations.

Must possess specific certifications as defined by site operations.

In-depth knowledge and understanding of welding operations.

In-depth knowledge of product quality and welding specifications.

Ability to set up, operate, calibrate, and maintain assembly and welding equipment and tools.

Ability to recognize and address problems in the assembly process.

Ability to communicate effectively with team member and other internal.

Ability to work effectively with team members and lead the team to high quality production within tight deadlines.
Physical Demands :
Duties of this position are performed in a manufacturing environment with occasional to frequent exposure to elements such as noise, dust, chemicals, operating machinery, temperature extremes, etc.

Duties of the position require periodic light physical effort and exertion including prolonged repetitive motions requiring manual dexterity and precise hand/eye co-ordination, sitting and or standing in confined workspaces, using tools and equipment.
All qualified applicants will receive consideration for employment without regard to race, color, sex, sexual orientation, gender identity, religion, national origin, disability, veteran status, age, marital status, pregnancy, genetic information, or other legally protected status.