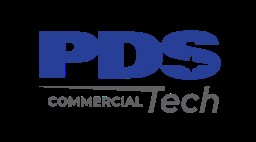 Job Information
PDS Tech Inc

Fuel Cell Tech

in

Gardena

,

California
PDS Tech, Inc. is seeking a Fuel Cell Tech in Gardena, CA
Description:
Fuel Cell Technician roles & responsibilities include:
Vehicle instrumentation w/proprietary and off-the-shelf data acquisition equipment of client & competitor vehicles.

Data acquisition & compilation including vehicle data, station performance data, etc.

Participate in and support of on-road vehicle evaluations, hydrogen station testing, etc. - including overnight trips.

Participate in and support chassis dynamometer testing including vehicle set-up & driving on the dyno.

Vehicle parts ordering & inventory management.

Troubleshoot & repair vehicle mechanical & electrical systems.

Perform routine maintenance of Fuel Cell vehicles and/or coordinate w/dealerships to schedule associated service.

Schedule/coordinate/support driver group to ensure schedules, vehicles, etc. meet expectations of the overall test program.
a. Support driver group safety incident investigations when necessary.
Issue daily, weekly and/or periodic general and technical reports where necessary.
1.
Requirements:
Position Requirements
1. Minimum 5-Years Dealership Experience.
2. Experience in diagnoses & repair of Hybrid / Electric Vehicles.
3. Hybrid or Electric Vehicle Certification through an OEM service program.
4. Hydrogen Fuel Cell experience is a plus.
5. Meet or exceed the following criteria:
a. Good driving record – no accidents & no traffic violations within the last 3-years.
6. Proficient w/Windows, email, MS Word (completion of computer aptitude test demonstrating experience level).
7. Good experience w/Excel (working level knowledge of formulas / macros is a plus) (completion of computer aptitude test demonstrating experience level).
8. Excellent communication & organizational skills.
9. Experience driving an M/T vehicle is a plus.
10. Strong understanding of electrical systems including vehicle electrical diagnosis & repair.
11. Works well independently - without direct supervision.
12. Capable of adapting to a continuously changing work environment.
13. A/C Certification (MACS or EPA).
Agency Requirements:
1. Agency to provide/issue a Corporate Purchasing Card.
Safety Personal Protective Equipment (PPE) Requirements - to be provided by the agency when required:
1. Prescription Safety Glasses - Safety eyewear must conform to the ANSI (American National Standards Institute) Z87.1-1989.
2. Safety Shoes (EH and / or SD rated) - specific to job function.
a. EH Rating - ASTM F2412-05 & ASTM F2413-05
b. SD Rating - SD-ASTM F2413-05
3. Agency to provide work clothes where required.
All qualified applicants will receive consideration for employment without regard to race, color, sex, sexual orientation, gender identity, religion, national origin, disability, veteran status, age, marital status, pregnancy, genetic information, or other legally protected status.