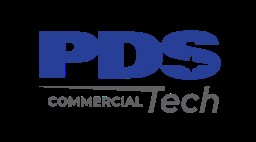 Job Information
PDS Tech Inc

Design and Analysis Engineer 6

in

Germantown

,

Maryland
PDS Tech, Inc. is seeking a Design and Analysis Engineer in Germantown, MD.
Summary:
Works with customers and teams to resolve complex requirements and system architecture issues.

Leads multi-discipline teams to develop improved processes and tools for requirements definition.

Defines strategy, methods and tools to improve test and integration work.

Oversees multiple suppliers to ensure integration and compliance with complex system requirements.

Leads teams to conduct program independent reviews and reports results to program leadership.

Develop strategies for support of fielded hardware and software over the entire product lifecycle.

Leads research into multiple advanced technologies for potential application to company business needs.

Makes recommendations for technology investments.
Our current set of projects involve the following:
Learning SOSA 2.0, VITA 46.11, IPMI2.0, REST interface

Partnering with 3rd party software vendor the use their code as a bases for our product design.

Modifying codebase to work with DRT's hardware (currently spans 3 different modules)

Need to be able to reverse-engineer others' designs so bugs can be found and code can be maintained

Support the full lifecycle of the software project from initial concept all the way to maintenance in production

Participate in design reviews of requirements, schematics, design documents

Develop custom firmware for DRT boards for power control and telemetry

Participate in code reviews

Verify firmware meets requirements in the lab (scopes, bus sniffer, etc)
Other aspects of the role:
Help architect a path forward for moving codebases from SVN and SourceSafe into GIT

Come up with regression tests for firmware developed for modules

Support junior engineers that may have little/no firmware experience

Review schematics and data sheets to ensure the hardware design will be correct. This includes preliminary firmware design

Work with hardware engineers to troubleshoot or brainstorm control mechanisms when physical constraints may prevent intended architecture

Propose architectures for interfaces that are still under discussion and/or hardware needed to complete testing

Generate ICDs for production/Test engineering and SW department for interfaces.

Opportunity areas within Digital department

Can grow to lead firmware development team

Support other aspects of hardware design/test though HDL development, working with MPSoC

Bridge gap between higher level software and hardware, when it comes to features such as Built-In Test

Highlight lapses in hardware test methodologies, based on firmware design or constraints

Ability to test to validate FW and HW design:

Voltmeter, Power supplies, Oscilloscope, Logic Analyzer, emulators etc
Education/experience
Typically acquired through advanced technical education from an accredited course of study in engineering, computer science, mathematics, physics or chemistry (e.g. Bachelor) and typically 20 or more years' related work experience or an equivalent combination of technical education and experience (e.g. PhD+15 years' related work experience, Master+18 years' related work experience). In the USA, ABET accreditation is the preferred, although not required, accreditation standard.
Skills:
Imbedded design

ARTOS

Low level design

Bare medal

Soldering experience a plus

Need to be able to spec new tools to enhance debugging for new projects. (pick emulators, protocol monitors etc)

Good communication skills both verbal and written.

A good team player realizing everyone has something to contribute

Be able to build consensus to move the project forward

Must have a can do attitude and willing to meet customer deadlines

DRT products require a team approach.

One engineer can't do it all.

We rely on each other to come up with the best solutions and meet deadlines.
Software tools used:
FreeRTOS

NXP MCUXpresso (Eclipse-based IDE)

SVN

GIT

Microsoft Office

Code Composer Studio

Matlab

JIRA

Confluence
Education must be one of the following:
Computer Engineering

Electrical engineering

or Electrical engineering AND computer science
All qualified applicants will receive consideration for employment without regard to race, color, sex, sexual orientation, gender identity, religion, national origin, disability, veteran status, age, marital status, pregnancy, genetic information, or other legally protected status.