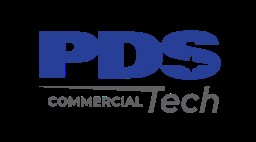 Job Information
PDS Tech Inc

Water Treatment Operator

in

Gibsonton

,

Florida
Under close supervision performs a variety of semi-skilled maintenance work, and operate a variety of equipment in the operation, repair, maintenance of water, belt press and lift station facilities.
Monitor the performance of all equipment, gauges and charts in the treatment plant and pump stations; reports problems to others as they are encountered.
Under close supervision, operate, maintain, and repair malfunctions at the water treatment plant, repair gauges, pumps, filters, and other controls and equipment.
Collect samples and identify concentrations of chemical, physical, or biological characteristics of water and wastewater as required in accordance with local, state, and federal requirements.
Become trained and perform water and wastewater quality control tests using appropriate methodology.
Respond to call-out as required in a timely fashion.
Respond to Tampa Bay complaints/inquires and report information to a senior operator or supervisor.
Under supervision, operate and maintain lift stations and water pump stations: under supervision, operate and maintain storage tanks.
Under supervision, Inspect and/or repair disinfection equipment, booster pumping stations, read meters and check lift stations at frequent intervals to ensure that all aspects of the systems are functioning properly
Maintain a variety of records relating to inspections, maintenance activity, water supply, consumption, etc.
Perform all duties in conformance to appropriate safety, environmental, and security standards.
Assist maintenance personnel as needed.
H.S. diploma or G.E.D.
0-1 years experience in water or wastewater operations maintenance or construction.
Skill in planning, scheduling, prioritizing, and coordinating work within assigned work area.
Skill in the use of motorized vehicles and equipment such as fork lifts, heavy trucks, tamper, portable generators, portable pumps, ditch witch, etc. as required.
Skill in the use of power tools such as saws, compressors, sanders, grinders, etc. as required.
Skill in the use of common hand tools.
Skill in the use of communications equipment such as mobile radio, etc.
Ability to remain alert and attentive to job requirements and co-workers.
Ability to work in a team environment.
Knowledge of AWP corporate policies within one month of hire.
Knowledge of AWP safety and environmental policies, practices and procedures within 1 year of hire.
Basic knowledge of chemistry, biology, mathematics, hand tools and mechanical repair.
Florida Class C Water license required within 2 years of hire, successfully complete SEDA's training within two years of hire.
Class E driver's license, CDL may be required.
All qualified applicants will receive consideration for employment without regard to race, color, sex, sexual orientation, gender identity, religion, national origin, disability, veteran status, age, marital status, pregnancy, genetic information, or other legally protected status.