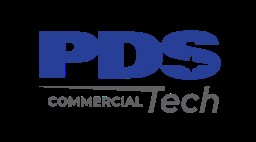 Job Information
PDS Tech Inc

Billing Specialist

in

Glastonbury

,

Connecticut
You must have experience with VLookups/Pivot Tables and SAP. Please make sure of this before applying.
Job Purpose:
The position is responsible for ensuring timely, accurate monthly invoicing, through information imported from monthly 3rd party data feeds, contracts and Subsequent Purchase Orders. Validation of billing data with pricing from exhibits and contract amendments. Work effectively to resolve billing disputes and implementing of best practices into the department. The position will be expected to recommend process improvements, maintain strong teamwork, and follow procedures to improve the overall billing experience.
Job Responsibilities:
Prepare, assemble, and process, invoices and data uploads through SAP application systems, along with keeping customer billing reconciled against related Subsequent Purchase Order's, and Contracts.
Review and analysis of annual fee recalculations, and contract terms/schedules related to buyouts, audit controls, and procedures to ensure adherence and accuracy.
Responsible for manipulation of data from 3rd party vendor sources for import into BW/SAP financial system.
Responsible for validation of data import to ensure the information imported from data feeds are accurately reflected on invoices.
Perform current vs prior month invoice flux analysis with documentation of findings
Managing the flow of information from internal and external sources required to achieve desired results.
Work with Revenue, Legal, Accounts Receivable, Deal Shaping, Accounts Payable, and other Business Units as needed.
Correspond with external Clients ranging from Bank Presidents to Administrative Assistants.
Perform research related to client inquiries of disputed charges.
Meet all month-end deadlines.
Support departmental manager(s) and assist in driving efficiency through continual process improvements.
Drive superior performance results by instituting controls and processes designed around continuous improvement initiatives.
Operating under minimal supervision with latitude for independent judgment
All other duties as assigned.
Education Required:
Associates Degree or equivalent experience
Experience Required:
Requires a minimum of five years of experience working with billing, electronic billing, contracts, collections, and accounting.
Skills and Knowledge Required:
Familiarity with Microsoft Office Products (PowerPoint, Word, Advanced Excel, Access). Experience with SAP and CSV/TXT electronic files a significant plus. Ability to communicate effectively both in writing and speech. Must have good organizational skills, detail oriented. Strong teamwork/collaboration. Good interpersonal skills.
Vlookups/Pivots, Communication Skills, SAP experience would be great. Extensive work with Excel spreadsheets. Invoicing through SAP. Daily communication with clients, vendors & internal staff. Review of Client Agreements. Must be an expert in Excel
All qualified applicants will receive consideration for employment without regard to race, color, sex, sexual orientation, gender identity, religion, national origin, disability, veteran status, age, marital status, pregnancy, genetic information, or other legally protected status.