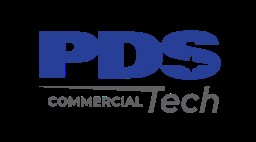 Job Information
PDS Tech Inc

Sr Advanced Systems Engineer

in

Glendale

,

Arizona
PDS Tech Inc. is currently hiring for Sr Advanced Systems Engineer to work at the Glendale, AZ Honeywell location
Summary:
Responsible for supporting the development of precision navigation and timing products and ensuring survivability in the on-orbit environment. This includes all phases of product development from initial architecture and development of interfaces and component requirements thru design, testing and verification, on to production support. Some products may require operational support and on-orbit anomaly resolution. Tasks will include characterization of space environment impacts on system performance, testing and selecting parts, and evaluation of alternative designs for optimum robustness and performance.
Responsibilities:
• Determine and specify space environments for systems, subsystems and components.
• Understand space environment interactions with spacecraft components and materials.
• Understand the man made/weapon environment and associated interactions with guidance and computer products.
• Perform analysis and modeling of designs against expected environments to verify robustness.
• Assist with requirements analysis and parts selection recommendations (eg. SCD's, PAR's).
• Apply understanding of Total Ionizing Dose, Displacement Damage, and Single Event Effects
• Plan and execute component testing for TID, SEE, DD, Prompt Dose (Flash X-ray).
• Prepare test reports, present results and achieve customer approvals.
Minimum Qualifications:
• BS in Electrical Engineering; MSEE preferred
• 4-6 years directly related professional experience performing radiation analysis.
• Experience with most of the following: TID, ELDRS, DD, SEE, SEU, SEL, SEB/SEGR, SET, RLAT
Preferred Qualifications:
• Experience in planning and execution of RLAT, SEE, and FXR tests on components and subsystems
• Experience in using one or more radiation transport analysis (eg. GEANT4, MCNPX, NOVICE)
• Experience in using one of more radiation rate calculation software (eg. SpaceRadiation, Crème 96, Spenvis)
• Knowledge/experience in the effects of radiation on materials and components
• Experience in analysis, control and mitigation for spacecraft charging
• Understanding of NWE and how to interpret/mitigate, i.e. PD upset/transient/latch up/burnout, SGEMP, IEMP and fission byproducts.
• RF domain knowledge
• Experience in design and/or analysis of digital and analog circuits
• Knowledge/experience in the effects of radiation on materials and components
All qualified applicants will receive consideration for employment without regard to race, color, sex, sexual orientation, gender identity, religion, national origin, disability, veteran status, age, marital status, pregnancy, genetic information, or other legally protected status.