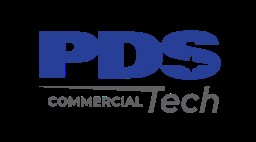 Job Information
PDS Tech Inc

F-15- Avionics Tech with Active Secret Clearance- Goldsboro, NC- 2110143646

in

Goldsboro

,

North Carolina
PDS Tech, Inc. is seeking a Avionics Technician in Seymour Johnson AFB, NC.
Must have an Active Secret Clearance. F-15 Aircraft
Description:
Assembles, disassembles and/or modifies systems by changing, removing, replacing or upgrading aerospace vehicle components to correct failures or implement changes.

Oversees assembly, disassembly or overhaul.

Configures aerospace vehicles and bench test equipment.

Troubleshoots complex pneumatic, hydraulic and electrical systems to isolate mechanical or electrical faults and repair faulty components.

Performs validation/verification testing of systems and components.

Documents procedures and established processes to ensure contractual and regulatory compliance (e.g., repairs, test results, applicable modifications and inspection results).

Inspects components and verifies repairs for flight worthiness requirements.

Oversees training.

Works under general direction.

Able to perform connector terminations including shielded wires, coaxial cables, and fiber optic wiring.

Ability and understanding of routing instructions and handling of harnesses.

Perform efforts associated with sealing, wrapping, bonding, tying, and closure of wire harnesses and cables in accordance with standard processes.

Demonstrates the capability to read and interpret engineering drawings, technical orders, process specification, and retrofit requirements to perform electrical modification/repair.

Experienced in the use of tooling assemblies and fixtures for depot level modification and repair of electrical wiring.
Email your resume to jsmith@pdsdefense.com or call 214-296-2280 to speak with the recruiter.
Education / Experience:
Education/experience typically acquired through basic education (e.g. High School diploma/GED) and typically 4 or more years' related work experience or an equivalent combination of education and experience (e.g. vocational school/Associate+2 years' related work, Bachelor, etc.).
Email your resume to jsmith@pdsdefense.com or call 214-296-2280 to speak with the recruiter.
All qualified applicants will receive consideration for employment without regard to race, color, sex, sexual orientation, gender identity, religion, national origin, disability, veteran status, age, marital status, pregnancy, genetic information, or other legally protected status.