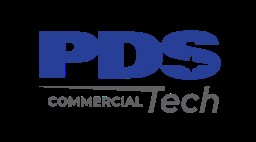 Job Information
PDS Tech Inc

Motor Vehicle Mechanic

in

Goose Creek

,

South Carolina
PDS Tech Inc. is seeking a Motor Vehicle Mechanic, in Goose Creek, SC.
General Responsibilities:
The Motor Vehicle Mechanic repairs, rebuilds, or overhauls major assemblies of internal combustion automobiles, buses, trucks or tractors.

Work involves most of the following: Diagnosing the source of trouble and determining the extent of repairs required; replacing worn or broken parts such as piston rings, bearings, or other engine parts; grinding and adjusting valves; rebuilding carburetors; overhauling transmissions; and repairing fuel injection, lighting, and ignition systems.

In general, the work of the Motor Vehicle Mechanic requires rounded training and experience usually acquired through a formal apprenticeship or equivalent.

This Motor Vehicle Mechanic works as a Senior Mechanic in one of the Automotive Maintenance Shops within the Maintenance Department.

This mechanic will perform field level automotive maintenance on all Automotive, tactical, and combat equipment assigned or work-loaded to the APS-3 program.

As the senior mechanic, may be eligible to lead a team of 8-12 lesser qualified or experienced mechanics.

Uses government furnished special tools, property, and facilities to perform responsibilities.
Performs varied duties including:
Field level maintenance on US military automotive equipment. Includes diagnostics, parts identification and requisition, servicing and repair in accordance with technical specifications and specified repair times.

Limited A/C repair and service on a wide range of automotive and material handling equipment.

Maintain maintenance records and documentation in accordance with government regulations and local policies.

Properly use, store, account for, and disposal of hazardous materials and waste used and generated in the performance of duties.

Comply with all federal, state, and local regulations and procedures for handling and disposal of hazardous materials.

Movement of materiel and assets with forklifts and dollies.

Upon notification from the government, deploys to support issuing or receipt of equipment.
POC: Clyde (813) 463-2513 or ccallwood@pdstech.com
Qualifications:
Certificate of training from vocational school or other recognized source with a major study in automotive maintenance, automotive technology, or other related field.

Completion of the basic automotive mechanics course, or equivalent a plus.

Completion of the advanced automotive maintenance course, or equivalent a plus.

Prior military maintenance training and experience on tactical and combat vehicles a plus.

8 years' experience in directly relevant work.

In lieu of formal course work, a combination of college credits, ASE Certifications, on-the-job training, other formalized training, or experience may be considered.

Ability to comply with all established environmental regulations, methods, quality standards, and time schedules applicable to this position.

Ability to interpret and apply technical instruction, schematics, and diagrams.

Possesses personal tools that meets the required tool list.

Possess a valid State Motor Vehicle Operator License.

U.S. Citizen.

Must obtain and maintain local base access.

Must be able to obtain and maintain Common Access Card (CAC) requirements.

Meet government specified requirements to be deployable, including annual health screenings, training requirements, and passport.

EPA certification in Refrigerant Recovery and Recycling Program to be compliant with section 609 of the Clean Air Act is a plus.

ASE Certified in A or T series is a plus.
POC: Clyde (813) 463-2513 or ccallwood@pdstech.com
All qualified applicants will receive consideration for employment without regard to race, color, sex, sexual orientation, gender identity, religion, national origin, disability, veteran status, age, marital status, pregnancy, genetic information, or other legally protected status.