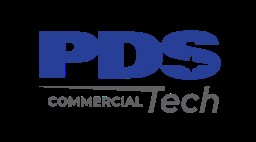 Job Information
PDS Tech Inc

Material Handler

in

Grand Island

,

New York
PDS Tech, Inc. is seeking a Material Handler in Grand Island, NY
Job Description
M-F 12pm -830 pm
It could be temp to perm but no guarantee
This position requires good communication and the ability to work autonomously with a focus on safety. Effectiveness in this role also requires some knowledge of shipping, receiving, and inventory control procedures as well as the ability to understand and interpret team metrics. The job encounters recurring work situations of a routine nature where the ability to recognize deviation from accepted practice is required. Accuracy is required in performing all functions of this position; errors in work could cause delays in schedules. This position requires the individual to be ready to start work any shift on-time and maintain strong attendance performance. This position normally receives general instruction on routine work and detailed instruction on new assignments. The material handler will work in a warehouse environment under various temperatures including room temperature (59-86 degrees F), cold-room (36-46 degrees F), and/or freezer-room (minus 4 - 23 degrees F). This position is expected to routinely and safely operate Powered Industrial Equipment to move material & also data entry into inventory management systems.
This is a Monday through Friday position with the hours of 9am-5:30pm.
What will you do?
Receives materials and/or finished goods on a daily basis.
Verifies the quantity, type and amount of materials received are correct and that the appropriate documentation is present (e.g. packing list).
Examines, sorts, arranges, counts, stores, picks, and packs items for storage and/or shipment in accordance with established procedures and customer requirements.
Operates material handling equipment (e.g. fork truck, pallet jack, dock lever, etc.).
Prepares and ships materials and/or finished goods in a timely manner according to customer requirements.
Train new team members the Warehouse Standard Operating Procedures / Work instructions / or Policies and procedures.
Lifts up to 40 lbs on a regular basis.
Routinely pushes and pulls pallets of materials in a warehouse environment.
Regularly climbs and reaches.
Satisfactorily completes training requirements and operate within all ISO standards pertaining to site Distribution including, but not limited to, Control of Documents and Quality Policy.
Work required overtime based on business needs
May perform other related duties as required and/or assigned.
Physical and Environmental Requirements:
Works in a warehouse environment; is required to lift up to 40 lbs. and may be required to stand for long periods of time while performing duties. Must be able to work safely with materials and equipment.
Qualifications
A minimum of 2 years of experience in a warehouse/material handling environment.
A minimum of 1 year of experience using an ERP System; E1 preferred.
Strong written and verbal communication skills.
Functional knowledge of shipping, receiving, and inventory control procedures is preferred.
Demonstrated ability to work independently preferred.
All qualified applicants will receive consideration for employment without regard to race, color, sex, sexual orientation, gender identity, religion, national origin, disability, veteran status, age, marital status, pregnancy, genetic information, or other legally protected status.