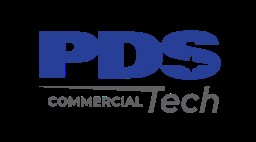 Job Information
PDS Tech Inc

CAPM Operations Specialist

in

Grand Prairie

,

Texas
PDS Tech Commercial is seeking candidates for a Certified Associate in Project Management Operations Specialist position in Grand Prairie, TX.
Position Summary:
Highly organized Certified Associate in Project Management (CAPM) needed to support the Sales Operation and provide detailed reporting on a regular basis. This includes development of pricing proposals, helicopter configurations, cost analysis, and project coordination. Project Management skills needed to simultaneously perform tracking of the intricate sales process, Salesforce CRM opportunities, areas of compliance, and multiple projects. Assist with HCare pricing and packaging, and perform administrative tasks as assigned.
Primary Responsibilities:
1. Project Coordination: 50%
Tracking and reporting of sales opportunities including 90 day forecast.

Analysis of Cost Summary and Reconciliation (CSA)

Organize, track, attend and facilitate new quote request meetings and customer alignment meetings.

Document and follow up on important actions and decisions from meetings with both internal and external stakeholders.

Facilitate the documentation and distribution of meeting minutes to all stakeholders.

Ensure project expectations and deadlines are met.

Determine and disseminate project changes to stakeholders.

Undertake project tasks as required.

Participate in developing new project strategies.

Ensure projects adhere to framework and all documentation is maintained appropriately for each project with attention to detail.

Ensure all stakeholder views are managed towards the best solution when it comes to winning a sale.

Creation of tracking spreadsheets to fulfill each project goal and objective.

Capture, analyze and track sales team information pertaining to pricing on configurations, current year pricing, first come first serve configurations, offers and bookings including complex offers.

Coordinate with Programs department to keep the Sales Configurator and basic configurations up to date.

Collaborate with France, the Programs Department and Proposal teams to ensure expeditious and accurate First Come First Serve (FCFS) helicopter pricing and distribution to all stakeholders.

Preparation of offers with cover letter and or presentation for Sales Managers, as required
2. Support to Sales Managers: 40%
Development of Presentations for customer specific completions

Includes building photograph library of previous and current completions

Build configurations for customers

Support Marketing team with customer desk top helicopter model ordering.

Coordinate compliance issues pertaining to Sales

Anti-money Laundering/Know Your Customer (AML/KYC) processing

Export and Denied Party processing

Coordinate sponsorships for Sales Managers

Support Management in all steps of the CRM sales process.

Assist Regional Sales Managers in the field with Grand Prairie campus related issues.

Work with Marketing to ensure promotional items and literature is in stock to fulfill upcoming Regional Sales Manager requests.

Coordinate with the Marketing team to ensure accuracy of the promotional item shipments and logistics of offsite event items prior to upcoming events.
3. Support to HCare Sales: 5%
Brochure Development and Maintenance to include:

Maintaining HCare files

Updating marketing materials

Interacting with customers in support of HCare Sales

Maintain familiarity with HCare offerings

Maintain liaison with Company Services and Support in France and in North America.

Prepare HCare offerings

Develop HCare market analysis
4. Administrative Support 5%
Customer site visit support

Some travel Coordination for Sales

Initiating and processing purchase requests

Updating Welcome Board for customers

Coordination of IM product ordering and support (cell phones, laptops, and tablets)

Manage distribution lists and flow of communication to the team
Additional Responsibilities:
Other duties as assigned.
Qualified Experience / Skills / Training:
Education:
BS Degree in Business, Marketing, Management or equivalent experience is required
Experience:
At least one (1) year of project management experience

At least one (1) years of experience in Sales or Marketing

Any experience in aviation industry is preferred
Licensure/Certifications:
Certified Associate in Project Management (CAPM certification)
Knowledge, Skills, Demonstrated Capabilities:
Organization skills

Maintain good customer and interdepartmental relationships

Verbal and written communication skills

Time Management

Project Management

Negotiation Skills
Communication Skills (Spoken, Written, Influencing, Proficiency in Other Languages):
English - fluently spoken and written to be able to carry a conversation and negotiate

French - business proficiency is preferred
Technical Systems Proficiency:
Excel, PowerPoint, Word, Salesforce, Adobe
Travel Required:
Domestic and International
Citizenship:
Clearance:
Decision Making, Complexity:
Primary role will be to provide support to the Completions and Aftermarket Managers, but will responsible for making complex decisions on the company's behalf, including but not limited to:

Negotiations with vendors, suppliers and approves invoices with vendors below $5000, as required

Interaction with customers and decisions made pertaining to schedule of executives and aircraft availability

Determines processes for customer follow up and executes delivery of sales related documents to customer

Independently manages budget and vendors for events
Organizational information:
Direct Reports:
Exempt : 0

Non-exempt : 0
Job Dimensions, Contributions to Success:
Support improvement and standardization of customer presentations and storyboarding for increased success in Completions Sales.

Support management of Services and Support Sales with a focus on HCare.

Support New Helicopter Sales process by improving professionalism and standardization of Configurations, pricing estimates, Technical details, and Purchase Agreements intended to support new helicopter sales and revenue generation process.

Continued improvement of Customer experience by assisting in coordination of Customer visits to NA locations.
Nature of Contacts:
Communication on a daily basis with internal and external parties. Position will have daily contact with both internal and external stakeholders. Internally, there will be contact with members of the Sales and Marketing team. Support of these team members is the primary role of the position. However, as a member of the team, there will be frequent opportunity to interact with NA customers and suppliers. Also, the position will require exposure to NA leadership for various assignments.
Physical Requirements:
Onsite: 90-95%, limited travel to US / Canada locations

Vision: able to see and read computer screen and other electronic equipment with screens, able to read documents, reports and engineering drawings.

Hearing: able to hear to participate in conversations in person and via teleconference or phone and to hear sounds on production floor including safety warnings or alarms.

Speaking: able to speak in conversations and meetings, deliver information and participate in communications.

Equipment Operation (personal computer, telephone, copies, fax machine, and related office equipment and using electronic identification card to enter building floors and internal doors): able to operate most office and personal electronic equipment and some tools including production tools such as hydraulic lifts.

Carrying: able to carry documents, tools, drawings, electronic equipment up to 25lbs.

Lifting: able to lift documents, tools, drawings, electronic equipment up to 25lbs.

Pushing / Pulling: able to push and pull small office furniture and some equipment and tools.

Sitting: able to sit for long periods of time in meetings, working on computer.

Squatting / Kneeling: able to squat or kneel to retrieve or replace items stored on low shelving.

Standing: able to stand for discussions in offices or on production floor.

Travel: able to travel independently and at short notice.

Walking (include routine walking such as to a shared printer to retrieve documents): able to walk through office and production areas including uneven surfaces.

Personal Protective Equipment required: Required PPE includes, but is not limited to, Safety Shoes, Safety Glasses, Hearing Protection, Respirators/Masks, and/or Protective Gloves as required by site and/or customer site
All qualified applicants will receive consideration for employment without regard to race, color, sex, sexual orientation, gender identity, religion, national origin, disability, veteran status, age, marital status, pregnancy, genetic information, or other legally protected status.