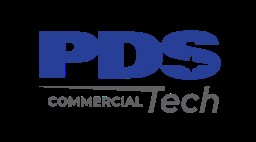 Job Information
PDS Tech Inc

Material Handler - DFW 2nd shift

in

Grand Prairie

,

Texas
PDS Tech is seeking a Material Handler for an open position in Grand Prairie, TX
Position Summary:
This is a Contract Role for the Second Shift 2:30 PM to 11:00 PM
Perform a variety of tasks in support of warehouse operations including receiving, stocking, picking, and shipping of material. Display knowledge of warehouse and inventory control procedures.
Prepare or complete all required forms, records, and documents to ensure accountability for all transactions required to maintain the integrity of warehouse operations
Primary Responsibilities:
1. Receiving: 25%
Receive all vendor purchase orders and ensure the number of cartons match the Airway Bill or Bill Of Lading

Check and receive purchase orders into SAP, bag, and label as necessary and match corresponding goods receipt document to parts.
2. Stocking 25%
Stock parts using a handheld scanner per warehouse procedures
3. Picking 25%
Pick delivery notes in order of priority using a handheld scanner per warehouse procedure
4. Packing 25%
Pack shipments both physically and systematically in order of priority in SAP per warehouse procedures

Ship material by priority for customer requirements per warehouse
Additional Responsibilities:
Email your resume to jsmith@pdstech.com or 214-296-22801 to speak to the recruiter
Qualified Experience / Skills / Training:
Education:
Required:
High school education or equivalent
Experience:
Required:
Minimum of two (2) years-related warehouse experience, prior SAP experience preferred
Licensure/Certifications:
Required:
Knowledge, Skills, Demonstrated Capabilities:
Required:
Effective communication skills, both verbal and written

Good customer service skills

Must be detail-oriented
Communication Skills (Spoken, Written, Influencing, Proficiency in Other Languages):
Requires ability to communicate effectively verbally and in written form
Technical Systems Proficiency:
Requires use of computer

SAP experience preferred
Travel Required:
0% Domestic and International
Citizenship:
Authorized to Work in the US
Clearance:
Decision Making, Complexity:
Examples of decisions to be made in this position are but not limited to:

Choosing proper bin location to stock odd/oversize parts

Choosing proper packaging and shipping materials used when packing/shipping to ensure that no damage occurs during transit

Prioritizing workload

Planning workload to maximize efficiency
Organizational information:
Direct Reports:
Job Dimensions, Contributions to Success:
This position contributes directly to the compliance of the company by:

Complying with the FTZ Rules and Regulations

This position contributes directly to the customer service/satisfaction of the company by:

Picking and shipping the right parts and quantity of parts ordered by the customer

Ensuring parts will arrive in good condition

Providing good internal/external customer service

Receiving and stocking parts with a high degree of accuracy

This position has a big influence on the impact to customers for the following reasons:

The last line of defense before parts are shipped to the customer, must have a high degree of accuracy

Reacting quickly to over the counter and door to door shipments to ensure we can obtain the earliest flight possible

Providing good customer service to both internal and external customers.
Nature of Contacts:
internal and external parties

This position will communicate with the Senior Material Handler, customer service representatives, and outside vendors being mainly transportation-related
Physical Requirements:
Onsite: 100% On-site

Vision: able to see and read a computer screen and other electronic equipment with screens, able to read documents, reports, and engineering drawings daily

Hearing: able to hear to participate in conversations in person and via teleconference or phone and to hear sounds on the production floor including safety warnings or alarms daily.

Speaking: able to speak in conversations and meetings, deliver information and participate in communications daily

Equipment Able to operate a personal computer, telephone, fax machine, and related equipment. Able to operate warehouse material handling equipment including forklift and cherry picker daily

Carrying: able to lift and carry material up to 50lbs daily

Pushing / Pulling: able to push and pull carts and small items up to 50lbs daily.

Sitting: able to sit for long periods of time in meetings, working on a computer.

Squatting / Kneeling: able to squat or kneel to retrieve or replace items stored on low shelving.

Standing: able to stand for discussions in offices or on the production floor daily

Walking (include routine walking such as to a shared printer to retrieve documents): This position includes walking and standing most of the time

Personal Protective Equipment required: Required PPE includes, but is not limited to, Safety Shoes, Safety Glasses, Hearing Protection, Respirators/Masks, and/or Protective Gloves as required by the site and/or customer site
Email your resume to jsmith@pdstech.com or 214-296-22801 to speak to the recruiter
All qualified applicants will receive consideration for employment without regard to race, color, sex, sexual orientation, gender identity, religion, national origin, disability, veteran status, age, marital status, pregnancy, genetic information, or other legally protected status.