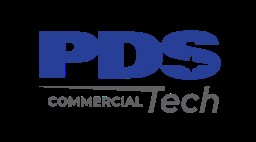 Job Information
PDS Tech Inc

Sr. Accounting Assistant - Accounts Payable (Contract)

in

Grand Prairie

,

Texas
PDS Tech, Inc. is seeking an Sr. Accounting Assistant - Accounts Payable in Grand Prairie, TX.
Position Summary:
The Sr. Accounting Assistant Accounts Payable (Contract) will perform tasks associated with processing vendor invoices timely, invoice exception resolutions, accurate payment utilizing sound general accounting disciplines. The Sr. Accounting Assistant is responsible for invoice analysis, purchase order assessment, supporting corporate travel program, and responding to vendor inquiries.
This assignment is expected to be approximately one (1) year in duration minimum.
Primary Responsibilities:
Invoice Processing: 60%
Receive invoices, verify accuracy to items ordered, received, and pricing; when necessary and receive approval from appropriate Department Head.

Investigates and resolves exception invoices associated with processing of invoices and purchase orders.

Prepare invoices for payment
Corporate travel program: 30%
Review risk expense reports to ensure employee compliance to corporate travel policy and collaborate with employees to correct expense report issues

Provide support, investigate, and resolve travel and corporate card inquiries concerning account status

Act as the subject matter expert for corporate travel online tool and provide administration support on managing user profiles/account details.

Provide monthly travel reports to track cost and compliance
Internal and External Customer Service: 10%
Receives, researches and resolves a variety of routine internal and external inquiries concerning account status, including communicating the resolution of discrepancies to appropriate persons.

Acts as a department liaison between departments and vendors.

Maintain vendor statements with selected vendors.
Additional Responsibilities:
Comply with safety policies and procedures

Comply with Finance, AP, Purchasing, and Supply Chain policies and procedures

Performs variety of tasks and projects as necessary from Leadership team
Physical Requirements:
Onsite: 100% of time that this position must be worked onsite at the company's location.

Vision: able to see and read computer screen and other electronic equipment with screens, able to read documents, and reports.

Hearing: able to hear to participate in conversations in person and via teleconference or phone and to hear sounds on production floor including safety warnings or alarms.

Speaking: able to speak in conversations and meetings, deliver information and participate in communications.

Equipment Operation (personal computer, telephone, copies, fax machine, and related office equipment and using electronic identification card to enter building floors and internal doors): able to operate most office and personal electronic equipment.

Carrying: able to carry documents up to 30lbs/14kgs.

Lifting: able to lift documents and electronic equipment up to 30lbs/14kgs.

Pushing / Pulling: able to push and pull small boxes and some office equipment.

Sitting: able to sit for long periods of time in meetings, working on computer.

Squatting / Kneeling: able to squat or kneel to retrieve or replace items stored on low shelving.

Standing: able to stand for discussions in offices or on production floor.

Walking (include routine walking such as to a shared printer to retrieve documents): able to walk through office and production areas including uneven surfaces.

Personal Protective Equipment required: steel toed shoes are required for all shop floor visits; appropriate hearing/eye protection may also be required when visiting the shop floor
Qualified Experience / Skills / Training:
Education:
High school education or equivalent diploma or 2 years of additional experience over minimum requirements
Experience:
Required:
Minimum of 4 years' work experience in Accounts Payable
Knowledge, Skills, Demonstrated Capabilities:
Requires knowledge of general accounting disciplines and strong analytical and mathematical aptitude.

Ability to handle high-volume of data entry

Work with appropriate parties to resolve issues on invoices

Implement and document process improvements

Ability to process a minimum of 80 invoices daily with 98% accuracy

Familiar with standard accounting concepts, practices, and procedures

Attention to detail and accuracy

Organizational and time management skills

Professionalism

Service-oriented approach

Prioritize issues

Efficiently troubleshoot problems
Communication Skills (Spoken, Written, Influencing, Proficiency in Other Languages):
Required
Effective Communication skills, both oral and written

The ability to work with all organizational levels
Technical Systems Proficiency:
Required
3+ years SAP experience

Expense report experience (Concur 'added plus)

3+ years strong computer and analytical skills

Proficient in Microsoft Office products, including Word, Excel, and Outlook
Travel Required:
0% Domestic and International
Citizenship:
Authorized to Work in the US
Clearance:
Decision Making, Complexity:
Analyze Invoices and purchase orders for accuracy.
Organizational information:
Reports to Manager-Accounts Payable
Job Dimensions, Contributions to Success:
Ensure AHI expense reports are in compliance with corporate travel policy

Ensure invoices are process per vendor invoice document against the AHI PO document or nonPO supporting documents

Timely responses to internal customer regarding their reimbursements and external clients statement reviews
Nature of Contacts:
Involved Communication on a regular basis with internal and external parties
All qualified applicants will receive consideration for employment without regard to race, color, sex, sexual orientation, gender identity, religion, national origin, disability, veteran status, age, marital status, pregnancy, genetic information, or other legally protected status.