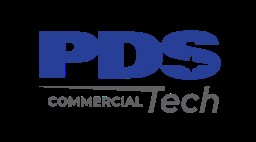 Job Information
PDS Tech Inc

Sr. Aircraft Technician

in

Grand Prairie

,

Texas
PDS Tech, Inc. is seeking a Sr. Aircraft Technician in Grand Prairie, TX.
Position Summary:
Perform detailed inspection, assembly, installation, repair or replacement of aircraft components and systems, maintenance or refurbishing of aircraft and function check of components. Conduct operational checks of complete systems to verify proper functioning of components and systems. Diagnose malfunctions or failures and make adjustments, repairs or replacements of parts or components.
Primary Responsibilities:
1. Aircraft Inspections: 60%
Perform detailed inspections, assembly, installation, repair, replacement, adjustment, and alignment of parts and components.

Conduct operational checks of complete systems to verify proper functioning of components and systems.
2. System Troubleshooting: 20%
Perform troubleshooting to diagnose malfunction or failures on the following aircraft systems: aircraft equipment furnishings, fire protection, fuel system, hydraulics, landing gear, doors, fuselage, stabilizer, rotor systems, power plant and engine controls.
3. Compliance: 20%
Assure that completed work complies with FAA regulations, customer requirements, and company specifications.

Follow all OSHA, safety and environmental regulations.

Complete forms and records pertaining to completion of assigned work.
Additional Responsibilities:
Participate in flight tests on aircraft and log work to be performed, as required. Interface with customer for delivery; prepare for delivery inspection and any problems customer may discover.
Qualified Experience / Skills / Training:
Education:
Required:
H/S diploma or equivalent.
Experience:
Required:
Minimum six (6) years of aviation maintenance experience
Preferred:
Helicopter maintenance experience

Prior client airframe experience

Safran Turbomeca engine experience
Licensure/Certifications:
Required:
Current FAA A&P license, or ability to receive repairman certificate within 30 days of employment
Knowledge, Skills, Demonstrated Capabilities:
Required:
Background in aviation maintenance on like type aircraft and systems. General knowledge of standard practices and troubleshooting methods.
Preferred:
Have clear understanding of Part 91, Part 135, and Part 145 processes.
Communication Skills (Spoken, Written, Influencing, Proficiency in Other Languages):
English written and spoken required.
Travel Required:
10% Domestic and International
Citizenship:
US Person under ITAR definition (U.S. Citizen, green card holder or person covered under our existing ITAR license)
Clearance:
Decision Making, Complexity:
Must be able to work independently and make accurate decision plans.
Organizational information:
This position will report to the supervisor of MAR.
Direct Reports:
Job Dimensions, Contributions to Success:
Maintain or reduce hourly goals. Maintain On Time Delivery (OTD), Maintain zero discrepancies during customer deliveries, and audits/inspections.
Nature of Contacts:
Involved Communication on a regular Basis with internal and external parties
Physical Requirements:
Onsite: 90%

Vision: able to see and read computer screen and other electronic equipment with screens, able to read documents, reports and engineering drawings on a daily basis.

Hearing: able to hear to participate in conversations in person and via teleconference or phone and to hear sounds on production floor including safety warnings or alarms on a daily basis.

Speaking: able to speak in conversations and meetings, deliver information and participate in communications on a daily basis.

Equipment Operation (personal computer, telephone, copies, fax machine, and related office equipment and using electronic identification card to enter building floors and internal doors): able to operate most office and personal electronic equipment and some tools including production tools such as hydraulic lifts on a daily basis.

Carrying: able to carry documents, tools, drawings, electronic equipment up to 30lbs/14kgs on a daily basis.

Lifting: able to lift documents, tools, drawings, electronic equipment up to 60lbs/28kgs on a daily basis.

Pushing / Pulling: able to push and pull small office furniture and some equipment and tools on a daily basis.

Sitting: able to sit for long periods of time in meetings, working on computer on a weekly basis.

Squatting / Kneeling: able to squat or kneel to retrieve or replace items stored on low shelving on daily basis.

Standing: able to stand for discussions in offices or on production floor on a daily basis.

Walking (includes routine walking such as to a shared printer to retrieve documents): able to walk through office and production areas including uneven surfaces on a daily basis.

Travel: To be able to travel independently and at short notice as needed or required.

Personal Protective Equipment required: Required PPE includes, but is not limited to, Safety Shoes, Safety Glasses, Hearing Protection, Respirators/Masks, and/or Protective Gloves as required by site and/or customer site
All qualified applicants will receive consideration for employment without regard to race, color, sex, sexual orientation, gender identity, religion, national origin, disability, veteran status, age, marital status, pregnancy, genetic information, or other legally protected status.