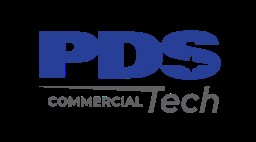 Job Information
PDS Tech Inc

Material Handler

in

Green Bay

,

Wisconsin
Responsible for maintaining inventory accuracy daily. Duties include providing support in a customer service role to all departments throughout the company; provide support to department co-workers, providing administrative support to the Warehouse lead and Production Manager. Ability to maintain analyze and interpret in accuracies and correct them in a timely manner. Work closely with various departments within the company providing information including but not limited to; material on hand, material previously issued, material not received yet, material returned to stock etc. The Warehouse Clerk will not supervise any individual on a daily basis. The Warehouse Clerk reports directly to the Warehouse Lead and the Production Manager.
Excellent Written and oral communication skills with many different types of individuals within the company all levels. Ability to work independently and with minimal direction to complete daily workload. Excellent organizational skills required to complete multiple tasks. Ability to prioritize workload given. Uses time efficiently. Good problem solving skills. Knowledge of procedures and policies to be followed in completing tasks. Ability to work in a fast paced position. Basic knowledge and understanding of bar coding systems. Position requires a high school diploma or GED. Must exhibit the ability to use the Microsoft Office Suite of software tools in the following order of importance (Microsoft Word, Microsoft Excel, and Microsoft Access). Must also exhibit the ability to learn new software in which inventory is maintained (i.e. BAAN) The employee must frequently lift and/or move up to 25 pounds and occasionally lift and/or move up to 50 pounds. Major Responsibilities (Functions/Duties): Process all faxes sent from Area Planner/Foreman turning them into a "pick-list" for the Material Handling personnel to pull parts from. Process all pick list in Baan after material is pulled. Process all items Returned to Stock from Manufacturing and are located in Warehouse. Determine appropriate disposition and process all Stock Room Req's accordingly. Maintain accuracy, input and output of all Drop Plates. Work with originators of HPR's, determining available inventory to "borrow" or inventory not available. Process all HPR's in an extremely timely manner. Complete Bin to Bin transfers in a timely manner. Finish the receipt process of Goods Received Noted turned in by Material Handling. Determine inventory accuracy by processing inventories counted by Material Handling. Support all personnel in various departments with requested information. Manage inventory utilizing bar code technology. Provide complete work pack kits to production, on schedule. This position may require you to submit to and pass a drug test and/or background check.
All qualified applicants will receive consideration for employment without regard to race, color, sex, sexual orientation, gender identity, religion, national origin, disability, veteran status, age, marital status, pregnancy, genetic information, or other legally protected status.