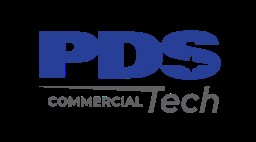 Job Information
PDS Tech Inc

Production Supervisor - Nights

in

Green Bay

,

Wisconsin
Job Overview
As our Production Supervisor, you'll perform a range of tasks at that includes staffing and scheduling personnel, ensuring a safe work environment, ensuring we're meeting production requirements while minimizing costs, coaching personnel, and monitoring quality.
General Responsibilities
Ensure all policies and rules are enforced
Demonstrate and enforce following safe work practices and policies to maintain a safe and clean work environment
Educate and direct personnel on the use of all control points, equipment, and resources
Maintaining compliance with established policies, procedures, and quality standards
Maintain work flow by monitoring steps of the process, being directly involved with improving operation efficiencies, reducing costs, identifying unfavorable trends, and taking timely corrective actions
Complete the production plan by scheduling and assigning personnel, accomplishing work results, establishing priorities, monitoring progress, and resolving problems
Provide manufacturing information through production performance records and data
Create and revise systems and procedures by analyzing operating practices, record-keeping systems, forms of control, and budgetary and personnel requirements resulting in the implementation of changes
Resolve personnel problems as necessary in conjunction with the Human Resources department
Keep a positive and energetic attitude when representing the company to employees, customers, and visitors
Manage emergency situations including weather related, fire, evacuations and industrial accidents
Ability to climb, walk, do light lifting, sit for long periods, or stand for long periods
Perform all other tasks as assigned
Required Experience
Proven experience in a production supervisor or similar role for at least 3-5 years
Experience in manufacturing environment preferred
Have the ability to make independent judgment calls relating to areas of responsibility with little supervision
Demonstrate excellent communication skills and understand the importance of timely and complete communication to all who are impacted by a decision
Must be proficient in reading and writing English
Able to facilitate small group interactions
Able to hold people accountable
Demonstrate effective organizational and time management skills. You have the ability to set and adjust priorities, meet deadlines, and work with minimum direct supervision while effectively handling several projects at one time
Provide constructive input to co-workers
Have a sense of urgency in responding to external and internal customers
Use proactive measures to increase customer satisfaction and company profitability
Be a reliable team player who seeks continuous improvement in yourself
High school diploma or equivalent schooling required. A college degree or specific job-related certifications are a plus
All qualified applicants will receive consideration for employment without regard to race, color, sex, sexual orientation, gender identity, religion, national origin, disability, veteran status, age, marital status, pregnancy, genetic information, or other legally protected status.