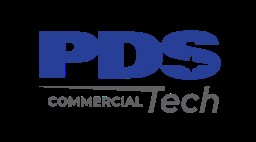 Job Information
PDS Tech Inc

Facilities Technician

in

Greensboro

,

North Carolina
PDS Tech is looking for a Facilities Technician in Greensboro, NC
Individual will work closely with the Facilities Supervisor to support facilities systems, building maintenance and grounds/general areas maintenance activities. In addition, this individual will support the activities of other groups within the Facilities Department.
Duties and Responsibilities:
Monitor's contractor performance and works closely with outside vendors and contractors to ensure work is completed according to specifications.

Monitors and replaces light bulbs in all assigned facilities, as needed.

Perform scheduled preventative maintenance on all electrical equipment and systems to include Switchgear, Motors, Transformers, VFD's, Lighting and Overhead Cranes.

Performs routine preventative and corrective maintenance of building, grounds, heating and ventilation and air conditioning systems.

Overall responsibility for the maintenance and repair of building system infrastructure, including upkeep of buildings, grounds, equipment, and electrical systems.

Provide basic maintenance and repair of plumbing systems as directed, to include repair of leaking fixtures, unclogging drains.

Troubleshoot, maintain, and perform basic repair of minor building electrical problems, such as changing lamps, ballasts, fixtures, switches, outlets.

Responds to emergency situations for the purpose of resolving immediate safety concerns.

Performs other maintenance duties as assigned by the Facilities Supervisor.

Duties may require the self-performance of certain activities relating to projects.

Individual will also be responsible for the self- performance of task related to the building and grounds maintenance.

Assist in the logistics of contractor/supplier mobilization to perform work.

Assist in the coordination of contractor/supplier support for warranty repair execution.

Inspect completed work for defects and compliance with priority, scheduling, and specifications/requirements.

Complete/track work orders assigned by the Maintenance or Projects Supervisor.

Interface proficiently with Company's CMMS (Computerized Maintenance Management System).

Coordinate/oversee contracted services during the performance of work.

Respond to equipment breakdowns and emergencies during off-hours.

Oversee and perform quality checks for planned work in the absence of supervisor.

Assist in the development of short interval schedules in coordination with planned work activities.

Assists with inspections on life safety systems to include but not limited to fire extinguishers, fire pumps, emergency lighting and power generators, back-up power systems and elevators. Notifies Supervisor of corrective actions needed.

High School Diploma or GED certificate with 2 years minimum and 10 years maximum of progressive and practical experience in HVAC or electrical systems.

A minimum of two (2+) years of experience in Facilities Maintenance is preferred.

Basic knowledge of facilities maintenance and repair concepts required. Basic computer proficiency (Microsoft Office programs). Clean driving record and criminal background history.
Knowledge, Skills and Abilities:
Must possess the ability to troubleshoot equipment and system breakdowns utilizing schematics, drawings, and equipment manuals.

Must be able to effectively communicate (oral and written) with all employees, contractors, and vendors.

Self-starter and team player.

Understand and follow oral and written instructions.

Ability to prioritize and manage multi-functional tasks.

Ability to work effectively under pressure, and against strict time constraints.

Knowledge of doors/hardware (locksets, door closures, frames).

Basic understanding to advanced knowledge of PLC systems.

Ability to read and interpret documents such as safety rules, operating and maintenance instructions, and procedure manuals.
Physical Requirements:
Incumbents may be routinely exposed to equipment operational noise heat-cold-dust, and/or aircraft equipment, parts, or fuel odors.

Incumbents may be required to stand, sit, squat, walk, bend, climb ladders, move, reach, or stretch for prolonged time periods with no restrictions, as required by job duties.

Work in a safe and professional manner while adhering to all regulatory requirements (FAA, OSHA, DOT, EPA, State, and Federal regulations, etc.).

Read, hear, speak, and see with no restrictions, as required by job duties.

Comprehend and adhere to management directions and/or safety instructions with no restrictions.

Effectively communicate in Business English language.

Pull, push, carry, lift, or move items up to 10 lbs. throughout the work shift without assistance, as required by job duties.

Pull, push, carry, lift, or move materials/people/items/equipment weighing up to 50lbs or more during the work shift, with the use of Company provided "reach assistance technology" or "movement assist technology" (fork-lifts, pallet jacks, pulleys, dolly's, robotics reach equipment, people movers etc.), as required by job duties.
All qualified applicants will receive consideration for employment without regard to race, color, sex, sexual orientation, gender identity, religion, national origin, disability, veteran status, age, marital status, pregnancy, genetic information, or other legally protected status.