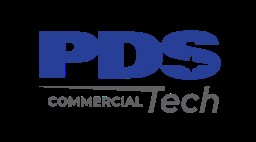 Job Information
PDS Tech Inc

Industrial Engineer (Aerospace)

in

Greensboro

,

North Carolina
PDS Tech is recruiting for an Industrial Engineer to work in Greensboro, NC.
The Industrial Engineer position provides technical support for the Production Engineering Group working in areas such as manufacturing, design, development, and testing.
Duties and Responsibilities:
Leading process optimization efforts to address specific business requirements and to eliminate waste from the assembly processes.

Supporting Production Engineering projects and initiatives with a focus on reducing costs, improving quality, and improving customer satisfaction.

Implementing productivity improvements.

Working with cross functional teams to develop best practice solutions.

Utilizing a wide range of Industrial Engineering, Lean, and Six Sigma tools and techniques to make process improvements.

Implementing mistake-proofing controls to maintain or improve process quality.

Conducting root cause analyses to address specific process or quality problems.

Working with Production Engineering teams to identify potential projects, assess feasibility, and implement solutions.

Performing Time Studies to understand processes and performance metrics.

Documenting processes using process mapping and value stream mapping.

Utilizing Lean and Six Sigma tools to lead and execute process improvement projects.

Designing facility layout alternatives.
Knowledge, Skills and Abilities:
Strong analytical and innovative skills.

Strong work ethic.

Ability to multitask.

Ability to work under minimal supervision.

Detail oriented.

Excellent problem solving skills.

Ability to read and interpret engineering drawing and/or specification requirements.

Excellent communication skills, both verbal and written.

Excellent presentation skills.

Strong working knowledge of Microsoft Office Suites (Word, Excel, PowerPoint, and Lotus Notes).

Knowledgeable of various manufacturing principles, engineering practices, mathematics, materials, and physical sciences to review detailed designs and drawings.
Physical Requirements:
Incumbents may be routinely exposed to equipment operational noise heat-cold-dust, and/or aircraft equipment, parts, or fuel odors.

Incumbents may be required to stand, sit, squat, walk, bend, move, reach, or stretch for prolonged time periods with no restrictions, as required by job duties.

Work in a safe and professional manner while adhering to all regulatory requirements (FAA, OSHA, DOT, EPA, State, and Federal regulations, etc.).

Read, hear, speak, and see with no restrictions, as required by job duties.

Comprehend and adhere to management directions and/or safety instructions with no restrictions.

Effectively communicate in Business English language.

Pull, push, carry, lift, or move items up to 10 lbs. throughout the work shift without assistance, as required by job duties.

Pull, push, carry, lift or move materials/people/items/equipment weighing up to 50lbs or more during the work shift, with the use of Company provided "reach assistance technology" or "movement assist technology" (fork-lifts, pallet jacks, pulleys, dolly's, robotics reach equipment, people movers etc.), as required by job duties.
All qualified applicants will receive consideration for employment without regard to race, color, sex, sexual orientation, gender identity, religion, national origin, disability, veteran status, age, marital status, pregnancy, genetic information, or other legally protected status.