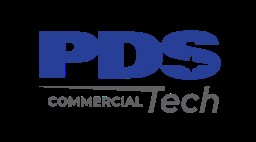 Job Information
PDS Tech Inc

Material Handler

in

Greensboro

,

North Carolina
Duties and Responsibilities:
Inspect inbound material to verify item description, quantity and conformance standards. Receive, put-away, pick and issue materials, equipment and other items from bin, stockroom, or warehouse locations.

Unpack or pack a wide variety of aircraft products and materials for put-away to stock and/or delivery. Mark, label, measure and/or weigh cartons to ensure packing specifications for shipment are met.

Load and unload a wide variety of aircraft products and materials. Move material within warehouse or from facility to facility. May require the use of pallet jack, hand truck, forklift or motor vehicle.

Consistently perform all systematic transactions in the Warehouse Management System related to Distribution Center Operations correctly. Adhere to all procedures required for inventory storage and transactions.

Perform inventory cycle counts.
Education, Work Experience, Certification and/or Licensure:
High School diploma. Valid government issued driver's license.

Able to be forklift certified

Hold a current Driver's License and can operate a standard vehicle to support parts movement operations.

Some overtime is required and flexibility in schedule depending on production demands. Must be able to work any shift.

Parts handling and inventory control background preferred.

Export Compliance / International Shipping experience preferred.

Inbound Quality inspection experience is preferred.

SAP experience is preferred.

Hazardous material handling and shipping experience is preferred.

Knowledge in aerospace parts a plus.
Knowledge, Skills and Abilities:
Strong oral and written communication.

Strong time management skills and ability to prioritize work schedule.

Strong computer skills required including Microsoft Office Suites (Word, Excel), and Lotus Notes.

Strong organizational skills.

Ability to multi-task.

Strong attention to detail and organizational skills.
Physical Requirements:
Incumbents may be routinely exposed to equipment operational noise heat-cold-dust, and/or aircraft equipment, parts, or fuel odors.

Incumbents may be required to stand, sit, squat, walk, bend, move, reach, or stretch for prolonged time periods with no restrictions, as required by job duties.

Work in a safe and professional manner while adhering to all regulatory requirements (FAA, OSHA, DOT, EPA, State, and Federal regulations, etc.).

Read, hear, speak, and see with no restrictions, as required by job duties.

Comprehend and adhere to management directions and/or safety instructions with no restrictions.

Effectively communicate in Business English language.

Pull, push, carry, lift, or move items up to 10 lbs. throughout the work shift without assistance, as required by job duties.
Pull, push, carry, lift or move materials/people/items/equipment weighing up to 50lbs or more during the work shift, with the use of Company provided "reach assistance technology" or "movement assist technology" (fork-lifts, pallet jacks, pulleys, dolly's, robotics reach equipment, people movers etc.), as required by job duties.
PDS Tech, Inc. is an Equal Opportunity Employer and will not discriminate against applicants on the basis of race, color, religion, sexual orientation, gender identity, national origin, veteran status, or disability.
All qualified applicants will receive consideration for employment without regard to race, color, sex, sexual orientation, gender identity, religion, national origin, disability, veteran status, age, marital status, pregnancy, genetic information, or other legally protected status.