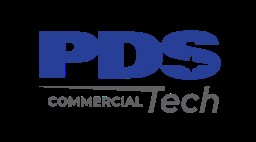 Job Information
PDS Tech Inc

Process Technician

in

Greenville

,

South Carolina
The Process Technician is responsible for the execution of daily tasks associated with the manufacture of pharmaceutical products, including but not limited to the set-up of equipment, the performance of manufacturing steps according to issued instructions and the disassembly and cleaning of various pieces of production equipment. The employee shall also demonstrate the ability to understand and execute manufacturing directions presented within Standard Operating Procedures (SOP's) and Operating Instructions (OI's) while working in complete compliance with all cGMP requirements.
ESSENTIAL DUTIES AND RESPONSIBILITIES
The primary duties and responsibilities of this position include the following. Other duties may be assigned as necessary to maintain production efficiency and project timelines:
Disassemble, clean and reassemble production equipment as necessary in preparation for batch processing.

Conduct pre-processing staging of equipment and/or raw materials for batch startup as outlined within operating instructions.

Capable of reading PID's and deciphering equipment lineouts used in performing routine activities within each manufacturing area.

Operate processing equipment based on the issue operating instructions to manufacture a product that meets pre-determined specifications.

Monitor and record critical process parameters as specified within the operating instructions. Take the appropriate course of action to make necessary adjustments to assure finished product meet specifications.

Transfer processed materials through production equipment which may include dryers, filtration systems (filter dryers and Aurora/Nutsche Filters), and sieving equipment. Drum filling and loading/un-loading of tray dryers will also be performed.

Follows all documentation procedures assuring that paperwork are in accordance with all company and regulatory standards.

Properly label and return all unused raw materials to the warehouse to ensure the production floor remains as open as possible. In-process streams should be cleared by a Lead Operator prior to removal from the working area.

Accomplishes basic operation of computer controlled equipment including interaction with the OIT.

Regularly completes tasks as assigned to meet production schedules.

Responsible for keeping the working area in a clean, neat and orderly manner at all times. Must be able to efficiently work while observing all safety procedures.

Follows other job-related instructions and performs other job-related duties as requested.

Maintains appropriate relations with coworkers.

Adheres to cGMP guidelines as well as the CFR.

Must be able to lift a minimum of 45lbs.
QUALIFICATIONS
To perform this job successfully, an individual must be able to perform each essential duty satisfactorily. Additionally, an individual must uphold the standards of conduct of the company, which include integrity, motivation, dependability and reliability, confidentiality, cooperation, willingness to learn, and respect for people and property. The requirements listed are representative of the knowledge, skill, and/or ability required. Reasonable accommodations may be made to enable individuals with disabilities to perform the essential functions.
EDUCATION AND EXPERIENCE:
High school diploma or general education degree (GED). Minimum of 3 months manufacturing experience. Experience in a cGMP environment is preferred.
LANGUAGE SKILLS:
Ability to speak and communicate sentences clearly to be understood. Ability to read and comprehend instructions, short correspondence, and memos. Ability to read and interpret documents such as safety rules, operating and maintenance instructions, and procedure manuals. Ability to effectively present information and respond to questions.
MATHEMATICAL SKILLS:
Ability to add, subtract, multiply, and divide two digit numbers and to multiply and divide with 10s and 100s. Ability to perform these operations using US and metric units of weight and volume. Ability to perform time math.
REASONING ABILITY:
Ability to interpret a variety of instructions furnished in written, oral, diagram, or schedule form. Ability to apply common sense understanding to carry out instructions furnished in written, oral, or diagram form.
OTHER SKILLS AND ABILITIES:
Ability to use simple hand tools. Ability to recognize and locate required information. Strong observation skills. Ability to use a PC and software.
CERTIFICATES, LICENSES, REGISTRATIONS
Able to obtain DEA registration.
UNIQUE REQUIREMENTS:
Must meet applicable DEA security clearance requirements.
PHYSICAL DEMANDS
The physical demands described here are representative of those that must be met by an employee to successfully perform the essential functions of the job. Reasonable accommodations may be made to enable individuals with disabilities to perform the essential function.
While performing the essential duties of this job, the employee is frequently required to lift equipment parts, walk, bend, stoop, and use hands and arms to scoop. The employee is regularly required to continuously stand, use hands to finger, feel, or handle, and reach with hands and arms. The employee is required to sit, climb or balance, use hands to finger, handle, or feel, stoop, kneel, crawl, or crouch, and talk/hear/listen (communicate with others). Overhead lifting and reaching is also required on a regular basis. Repetitive motions over a prolonged period are also required. The employee is frequently required to lift objects weighing 50 pounds and to push or pull objects weighing up to 50 pounds. The employee may also be required to assist another employee lift and move objects weighing over 50 pounds. Employee must be capable of tilting and rolling drums up to 600 pounds and be capable of transporting 600 pound drums with a drum truck. Close vision is required. Ability to wear a negative pressure respirator is required.
WORK ENVIRONMENT
The employee may be exposed to fumes or airborne particles, toxic or caustic chemicals, risk of electrical shock, and risk of radiation. The noise level is moderate.
PERSONAL PROTECTIVE EQUIPMENT
Assigned uniform, protective gloves, safety glasses with side shields, safety shoes and respirators. Other PPE may be required at times.
All qualified applicants will receive consideration for employment without regard to race, color, sex, sexual orientation, gender identity, religion, national origin, disability, veteran status, age, marital status, pregnancy, genetic information, or other legally protected status.