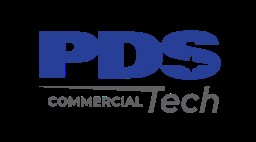 Job Information
PDS Tech Inc

Facilities Technician - 2nd Shift

in

Hampton

,

New Hampshire
PDS Tech, Inc. is seeking Facilities Technician near Hampton, NH
Job Summary:
Constructs, operates, or tends heating equipment such as heat-treating furnaces, flame-hardening machines, induction machines, soaking pits, or vacuum equipment to temper, harden and anneal.
Responsibility Statements:
• Safely operates and maintains assigned machine/equipment.
• Follows paperwork flow, QA, and Shop Floor policies and procedures.
• Operates furnaces using the Distributive Control System.
• Maintains required heat-treating records.
• Adheres to strict parts specifications.
• Learns and understands Lean Manufacturing concepts.
• Evaluates product quality and performs minor adjustments to equipment to meet quality standards.
• Assists Shift Lead and Furnace Operator as needed.
• Escalate issues impacting the manufacturing process to immediate supervisor and/or Team Lead and incoming shift when necessary.
• Maintains cleanliness of shop.
• Works under immediate supervision. Normally receives detailed instructions on all work.
• Develops basic job skills and learns company policies and procedures to complete routine tasks.
• Tasks are routine/repetitive in nature, requiring limited judgment. Has little or no role in decision-making.
Requirements:
HS Diploma. In the absence of a HS diploma or GED, 2 years of relevant experience is required.

Candidate must be able to lift up to 35 lbs on their own (team lifts after 35 lbs).

Candidates must work onsite. COVID protocols must be followed: Masks are required while working, prescreens are required before coming to work onsite.

Candidate will need to have steel toed shoes, as well as provide their own safety glasses if they need special fit glasses (basic safety glasses are provided onsite).

Work environment is loud - hearing protection is provided onsite if the candidates prefers to wear it.

Ability to work 2nd shift: (3:30pm-12a)
All qualified applicants will receive consideration for employment without regard to race, color, sex, sexual orientation, gender identity, religion, national origin, disability, veteran status, age, marital status, pregnancy, genetic information, or other legally protected status.