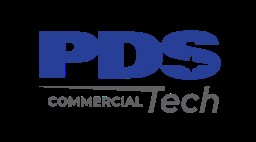 Job Information
PDS Tech Inc

Project Engineer 4

in

Heath

,

Ohio
PDS Tech, Inc. is seeking a Mid-level Test Equipment Overhaul Systems Engineer 4, in Heath, OH.
Description:
Provides the Engineering leadership to a team representing multiple skill areas, which may include internal and external resources and customers.

Develops statement of work (SOW) to satisfy research and development, ongoing and new business requirements.

Works with customers and management to obtain approval. Identifies and manages changes to statement of work and assesses the impact of those changes, and incorporates changes into statement of work.

Negotiates proposed changes to determine modifications to the deliverables, resources, costs and schedules.

Leads project execution to complete the work statement. Identifies performance metrics.

Plans, identifies and coordinates resources required over the life of the project or program.

Assigns responsibility for activities to team members and ensures technical correctness and consistency of products and services.

Directs proposal development to complete the work statement.

Compares actual results to baseline plan to assess project performance, efficiencies, productivity and lessons learned.

Identifies corrective actions to improve project or team performance.

Provides technical, business and integration leadership for the development and execution of project or team plans.

Works under consultative direction.
Additional Job Description
This position will be responsible for developing the overall approach for Intercontinental Ballistic Missile (ICBM) test equipment and developing the best way to overhaul that equipment to reduce or eliminate obsolescence for each system. The MinuteMan-III (MM-III) was fielded in the late 1990's and is planned to be retired after 2038. Much of Boeing Guidance and Repair Center (BGRC)'s test equipment will need to be updated to be viable for the next 15 years. This position will monitor identify, satisfy and validate requirements for test equipment that is in need of overhaul.

Other duties at the BGRC can include reviewing product sent for repair from a variety of military (USAF, Navy, and Foreign) customers. Engineering responsibilities include reviewing test data, directing repairs, developing process improvements, capturing process changes, and solving problems brought about with new workloads and part obsolescence. Engineering careers at BGRC are both challenging and fulfilling.
Basic Qualifications (Required Skills/Experience):
• Bachelor's degree in Systems Engineering; Master's degree or equivalent experience is preferred
• Previous Test Equipment experience
• 1+ years of experience in the discipline of systems engineering
• Comfortable working in multiple systems
• Clearance: Secret Security Clearance, required to start
Skillset Keywords:
Communication Influencing Others Design / Produce Process Process Management Skills Boeing Knowledge Product Knowledge Project Leadership Budget Management Engr Knowledge/Comprehension Design Concepts & Techniques Engineering Processes Analytical Skills (Technical) Systems Thinking Quality Safety Awareness Business Acumen Innovation / Creativity Customer Focus Continuous Learning
Education / Experience:
Education/experience typically acquired through advanced technical education from an accredited course of study in engineering, computer science, mathematics, physics or chemistry (e.g. Bachelor) and typically 14 or more years' related work experience or an equivalent combination of technical education and experience (e.g. PhD+9 years' related work experience, Master+12 years' related work experience). In the USA, ABET accreditation is the preferred, although not required, accreditation standard.
All qualified applicants will receive consideration for employment without regard to race, color, sex, sexual orientation, gender identity, religion, national origin, disability, veteran status, age, marital status, pregnancy, genetic information, or other legally protected status.