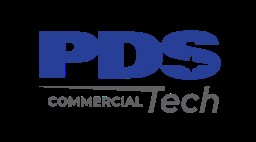 Job Information
PDS Tech Inc

Payroll Administrator

in

Herndon

,

Virginia
PDS Tech is seeking candidates for a Payroll Administrator position in Herndon, VA
Position Summary:
Experienced Payroll Administrator responsible for preparation and processing payroll for two payroll frequencies. Focal contact for Time and Attendance for both Production and Non Production employees.
Primary Responsibilities:
Prepare and process multi-payrolls: 45%
Coordinate with the HR Team to ensure up-to-date employee information in ADP for eleven (11) pay groups.

Track and review all elements impacting gross wages to include overtime premium and shift differentials.

Review and audit timekeeping records to ensure compliance.

Ensure employees are paid with applicable taxes reported.

Coordinate with HR and third party vendors to ensure 401k, Money Purchase Plan and Benefits for employees are up-to-date.

Review and process relocation expenses for W2 reporting and coordinating with Finance for payment to third party vendor.

Coordinate the funding of involuntary deductions each payroll; e.g. Charity deduction, 401k, Non-Qualified Deferred Compensation Plan. Etc.

Collaborate with the legal team to execute wage garnishments and child support orders.

Collaborate with the Finance team to record all payroll expense for Financial Reporting.

Respond to employees on all payroll, leave, tax and other compensation related inquiries to provide excellent customer services.

Assist in developing new, simplified and streamlined payroll processes; and recommend and implement approved long and short-term solutions for best practices
Expatriate Mobility: 40%
Ensure Expatriate (Expat) mobility package are implemented for payroll.

Exchange information with PwC regarding Expat tax reporting and filing.

Collaborate with the Mobility Team to ensure accurate reporting of Contractual Benefits (Benefit In Kind).

Facilitate payments on behalf of Expats.
Audit: 10%
Collaborate with the HR team regarding 401k audit.

Collaborate with the HR team regarding the Non Discrimination Testing audit.

Collaborate with third party vendor regarding the Workers Comp audit.

Provide support to Finance and Tax regarding audits.
Other Payroll & HR Projects: 5%
Assist with projects impacting Time & Attendance and Payroll
Qualified Experience / Skills / Training:
Education:
A minimum of a Bachelor's Degree in Accounting or related fieldRequired

CPP- Certified Payroll Professional or coursework to achieve designation is highly desirable
Experience:
Minimum 8-years payroll processing experience, preferably with a formal system.

Solid experience in administering time and labor systems/processes and a strong understanding of FLSA

Proficient in using ADP payroll tools, preferably the Vantage product, MS-Office Suite, GSuite, ability to perform pivots, vlookups and other functions within Excel.

Minimum of 8 years Accounting knowledge and experience

Ability to quickly absorb product knowledge, process information, and apply appropriately to meet our customer needs

Strong written & verbal communication skills
Knowledge, Skills, Demonstrated Capabilities:
Good timekeeping and an ability to meet strict deadlines

Organised, logical and methodical approach

Ability to work well within a team
Technical Systems Proficiency:
ADP Vantage and Workforce Now would be highly desirable
Travel Required:
0% Domestic and International
All qualified applicants will receive consideration for employment without regard to race, color, sex, sexual orientation, gender identity, religion, national origin, disability, veteran status, age, marital status, pregnancy, genetic information, or other legally protected status.