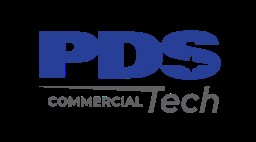 Job Information
PDS Tech Inc

Treasury Analyst

in

Herndon

,

Virginia
PDS Tech, Inc. is seeking candidates for a Treasury Analyst position in Herndon, VA.
Position Summary:
Support the Treasury Manager on treasury activities at Airbus Americas and US subsidiaries.

Cash forecast and Reporting.

Treasury processes and Systems

Support the Treasury Manager in his/her day to day activities
Primary Functions Treasury Activities (90%)
Support the Treasury activities.

Be "last gate" of payment validation.

Support the Treasury Manager with the bank relationships for Airbus in the US (including main subsidiaries), and ensures appropriate bank account structure at minimal cost to support business operations.

Collaborate with the Finance team to properly drive cash positions and ensure no interruption in operations by organizing adequate funding.

Drives Treasury Management Systems studies with the various company entities in North America, and provides recommendations to the Head of Treasury and to the Treasury Manager.

Guides improvements to achieve a comprehensive and sustainable adherence to the Group treasury policy throughout subsidiaries in North America.

Support A220 treasury team on Treasury Activities like Reporting & Funding Mechanism.
Secondary Functions KYC & AML (10%)
Support the Know Your Client (KYC) & Anti Money Laundering (AML) activity for Airbus in the US (including main subsidiaries) in coordination with the HO Accounting.
Qualified Experience / Skills / Training:
1 year experience in finance related activities is preferred.

A mastery of Microsoft Office and Google Suites and substantial experience in using both tools.

Familiarity with SAP or equivalent business management software.

Fluency in written and spoken English. Fluency in a language other than English is preferred.

Able to prioritize, take initiative, work under pressure, be persistent in goal-achievement and meet deadlines

Be autonomous, proactive and willing to take responsibility.

Possess Intercultural Awareness.

Excellent communication skills. Able to explain and convince with crisp and clear messages.

Proficiency in oral and written communication in at least two languages would be advantageous.

Able to drive implementation / standardization / alignment in a complex corporate environment.

Able to follow pragmatic and adaptive approaches and keep balance between process compliance and operational activities.

Diplomacy and discretion.

Work collaboratively, but maintain independence and professional skepticism.

Demonstrate assertiveness with internal clients.
Education / Special Qualifications:
A college degree in Finance, Accounting or a closely related field.
Working Conditions:
Vision: adequate to enter and read material on computer screens.

Hearing: able to hear sufficiently to engage in conversation in office settings and on production floor and flight line. Able to hear safety alerts and warning signals.

Speaking: able to engage in conversations in person and via electronic means and deliver information to groups of varying size with or without amplification.

Equipment Operation: Able to operate a wide range of personal and office electronic equipment as well as production-related tools and equipment including hydraulic lifts and power drills, etc.

Carrying: able to occasionally carry up to 20lbs/9kg which engaging in training, addressing production issues or as part of continuous improvement projects.

Lifting: able to occasionally lift up to 20lbs/9kg.

Pushing/Pulling: able to push/pull items in office areas.

Sitting: able to sit for extended periods of time at computer, in meetings.

Squatting/Kneeling: able to occasionally squat or kneel to retrieve or replace items shelved on bottom shelves.

Standing able to stand for extended periods of time.

Standing: able to stand for extended periods of time delivering information.

Travel: able to travel when required both domestically and internationally for training or meetings. Available for travel on short notice and for extended periods of time.
All qualified applicants will receive consideration for employment without regard to race, color, sex, sexual orientation, gender identity, religion, national origin, disability, veteran status, age, marital status, pregnancy, genetic information, or other legally protected status.