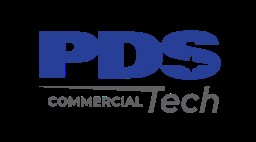 Job Information
PDS Tech Inc

Sr Customer Service Specialist

in

Honolulu

,

Hawaii
PDS Tech Inc. is currently hiring for a Sr Customer Service Specialist to work at the Honolulu, HI Honeywell location.
Summary:
This position is for a Customer Service Specialist that will support on efficiency and conservation programs providing incentives on goods and services for residential homes & businesses. You will be an integral part of the call center team helping to drive quality, and customer satisfaction goals.
The general nature and level of work for this position includes but is not limited to:
• Provide customer call support and respond to customer inquiries on the efficiency and conservation program. Use knowledge of the program requirements to determine applicant eligibility.
• Work with team to process customer rebate applications into a work order management system and provide quality control reviews.
• Educate customers about the importance of energy efficiency and conservation and how to best implement efficiency practices.
• Maintain productive relationships with internal and external clients.
• Assist with weekly administrative duties.
• Work collaboratively with the program team to identify opportunities for enhancements to current processes.
• Create reports summarizing operations data.
Basic Qualifications:
• Bachelor's degree or equivalent industry experience.
• A minimum of two years working in a call center environment with external customers.
• Proven track record working in a team environment.
• Must be able to communicate well over the phone with customers and problem solve.
• 2 to 3 years of experience with MS Office, including Word, Power Point, and Outlook with emphasis on Excel.
• Accurate typing skills with a minimum of 40 wpm.
• Excellent organizational, verbal and written communication skills.
• Ability to multitask and prioritize work in a self-directed capacity.
• Must have attention to detail regarding quality control practices processing and ensuring accuracy with customer records.
We Value:
• Organizational skills, reliability, and dependability with acute attention to detail and quality control processes.
• Comfortable working with people in a team environment and possess impeccable customer service skills with the ability to work with both internal and external customers.
• Demonstrable writing skills in either writing proposals or delivering/development of work plan summaries.
• A general understanding of residential and commercial property maintenance.
• Technical aptitude and a history of working with contractors, is a plus
• Strong communication skills, both written and verbal.
• Prior experience in Project\Client Management, is a plus.
• Experience working with Salesforce is also a plus.
• Prior background in Energy Efficiency is a plus.
All qualified applicants will receive consideration for employment without regard to race, color, sex, sexual orientation, gender identity, religion, national origin, disability, veteran status, age, marital status, pregnancy, genetic information, or other legally protected status.