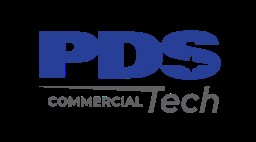 Job Information
PDS Tech Inc

A&P Mechanic

in

Houston

,

Texas
PDS Tech is seeking an A&P Mechanic to work in Houston, TX.
JOB SUMMARY:
To identify and correct malfunctioning jet, turboprop, and reciprocating multi-engine aircraft mechanical components and systems. Performs 100 hour annual and progressive inspections as well as modification work on customer aircraft.
JOB RESPONSIBILITIES :
I. Performs a variety of diagnostic and mechanical duties on one or more jet, turboprop, and piston multi-engine aircraft models involving diagnosis of malfunctions and required disassembly, rework, repair, replacement, reassembly or adjustment of various aircraft systems to prepare aircraft mechanically for flight and delivery to customer. Requires thorough knowledge of aircraft.
a. Checks, corrects or replaces a variety of complex aircraft assemblies, landing gear systems, air conditioner system, pressurization system, turbocharges, and optional equipment installations.
b. Repairs or replaces engine components and accessory items such as carburetors, fuel control units, fuel injection system, air bleed system, oil and fuel pumps, starter/generators, and hydraulic and vacuum pumps.
c. Requires knowledge of 100 hour, annual and progressive inspection procedures set forth in FAR 43. Performs modification work on aircraft systems and structures. Performs minor upholstery and touch-up type paint work.
d. Responsible for clear, concise and accurate written reports in logs, inspection reports and in parts identification for issue and return documents.
II. Conducts functional checks, engine test runs, instrument tests and alignment, and preventive maintenance on same. Rigging, synchronizing of throttles, and setting the stops.
III. May be required to observe operation of mechanical systems during flight and troubleshoot problems for in-shop repairs.
IV. Performs duties in a manner consistent with the latest state of the art and highest standards of safety for maintaining aircraft in the most airworthy and reliable condition for the customers' safety.
V. Uses tensiometers, micrometers, pressure gauges, dial gauges, vacuum gauges, timing lights, and a variety of hand tools to repair and modify systems or assemblies.
VI. Responsible for guiding and instructing 1 or 2 lower classification helpers 50% or more of the time. Performs other related duties as required.
Minimum Requirements
A&P License

High School Diploma or Equivalent

Require 2+ years' A&P experience

Prefer Cessna/Beechcraft experience
All qualified applicants will receive consideration for employment without regard to race, color, sex, sexual orientation, gender identity, religion, national origin, disability, veteran status, age, marital status, pregnancy, genetic information, or other legally protected status.