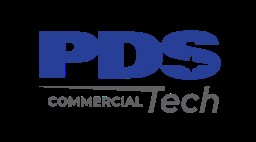 Job Information
PDS Tech Inc

Assembler

in

Houston

,

Texas
PDS Tech, Inc. is seeking an Assembler to work at the Houston, TX Honeywell Location
Summary:
Produce high quality products and services for our customers. You will assemble and inspect product to ensure the highest quality product is provided to our customers. You will be responsible for your work area to ensure the safe and efficient operation of the area. You will set up and monitor the production of product in your area and participate in the continuous improvement process at the site to address safety, production and quality improvements.
Key Responsibilities:
• Assembler is responsible for assembly and wiring using manufacturing methods, engineering drawings and workmanship standards.
• Assemblers must have ability to assemble products ranging from simple standard sub-assemblies to moderately complex standard systems.
• Wiring personnel will perform point-to-point marshalling wiring within multiple cabinets racks, desk side consoles and field junction boxes.
• Must have knowledge of standard wiring procedures that includes proper wire routing, stripping, crimping of lugs, torque terminal blocks per specification & proper wire termination.
• Must have the ability to use hand tools, power tools and other common factory equipment.
• Must demonstrate the ability to analyze and assemble products based on product knowledge and experience. Audit material and documentation for compliance to specification requirements.
• Maintain work area for operation and cleanliness
• Comply with all safety rules.
Qualifications / Skills
YOU MUST HAVE
• High School Diploma
WE VALUE
• Demonstrated ability to follow work instruction from floor lead.
• Ability to analyze information and concepts
• Ability to collaborate with others and work independently
• Good coordination, motor skills, and dexterity
• Creative thinking and idea generation
• Significant mechanical assembly and wiring experience
• Ability to communicate information clearly
• Participate in continuous improvement activities.
• Support the Honeywell Operating System
All qualified applicants will receive consideration for employment without regard to race, color, sex, sexual orientation, gender identity, religion, national origin, disability, veteran status, age, marital status, pregnancy, genetic information, or other legally protected status.