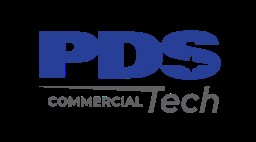 Job Information
PDS Tech Inc

Deputy Exploration Exercise System Manager

in

Houston

,

Texas
PDS Tech, Inc. is seeking a Deputy Exploration Exercise System Manager in Houston, TX
Job Description:
This employer requires all employees, temporary labor, consultants, and contractors to be fully vaccinated against COVID-19.

Under general supervision, independently applies advanced engineering techniques, makes decisions on engineering problems and methods, and represents the organization in conferences to resolve important questions or to negotiate with key engineers and officials of other organizations. Provides technical guidance to designers and less experienced engineers and is consulted extensively by associates and others with a high degree of reliance placed on scientific interpretations and advice. Job role is responsible for a measurable asset such as an assigned staff and budget. Skills are typically acquired through an undergraduate degree in Engineering and a minimum of 7 years related experience, with average experience ranging from 10+ years.

Candidate will serve as the Deputy Systems Manager for Exploration Exercise. Common responsibilities can include integrating with System Managers, Health & Medical Technical Authority (HMTA); Subject Matter Experts (SMEs), including Biomedical Engineers (BME), Program, Crew Office, and Project Teams and facilitating and communicating common positions. Additional responsibilities include performing enterprise-level and program-to-program integration by coordinating inputs, resolving issues, and providing day-to-day support to team activities and the Systems Manager for Exploration Exercise. The person will work at Johnson Space Center with a large team of personnel across multiple NASA centers in a hybrid-virtual environment.
Responsibilities:
As the Deputy Systems Manager for Exploration Exercise, the candidate will provide Human-Systems Integration (HSI) to ensure exercise devices interface and performance meets the human needs, Work with Subject Matter Experts (SME) to assess efficacy of exercise devices, ensure Health and Medical standards are sufficiently flowed into device functional requirements, and coordinate SME validation of device performance. The candidate, working in conjunction with the NASA Systems Manager for Exploration Exercise, will co-manage Hardware Acceptance Reviews providing support for product reviews and coordinating SME technical assessments. Responsible for elevating technical issues & concerns to the Orion Health & Medical Technical Authority (HMTA) and assisting in the coordination and issue resolution through their HH&P institution and the Program Office.
Required Skills
Proven leadership, integration, and team building skills

Self-motivated and proactive in integrating/communicating with others with minimal direction

Ability to work within a team environment, where the team is distributed across multiple NASA centers

Ability to identify integration concerns and gaps in information and communicate concerns to leadership in a diplomatic manner

Ability to perform cross-program integration with multiple people for various purposes in parallel

Ability to understand and execute processes and procedures

Ability to learn on the job

Well-developed skills in both written and verbal communication

Proficient in Microsoft Office (Excel, Word, PowerPoint, Outlook, SharePoint)

Experience with NASA and/or NASA systems, preferably within the SA Directorate
Required Education
A BS degree in engineering or science and a minimum of 4-7 years of experience
Required Years of Experience
A minimum of 4-7 years of experience
Desired Skills
Experience with NASA requirements development, management, and verification

Experience with NASA flight certification processes

Experience with spaceflight exercise hardware development and/or operations

Experience in crew safety, human performance, human spaceflight, flight operations medical operations and engineering

Experience with NASA cross-program integration

Experience with schedule integration

Experience with AES, ESD, Gateway, or HLS programs
Desired Education
Desired Years of Experience
A minimum of 4-7 years of experience
Additional Information
This position requires an in-office presence.
All qualified applicants will receive consideration for employment without regard to race, color, sex, sexual orientation, gender identity, religion, national origin, disability, veteran status, age, marital status, pregnancy, genetic information, or other legally protected status.