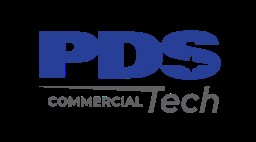 Job Information
PDS Tech Inc

Flight Operations Safety Engineer

in

Houston

,

Texas
PDS Tech, Inc. is seeking a Flight Operations Safety Engineer in Houston, TX
Responsibilities:
Analyzes existing systems and defines, designs and develops new system requirements.

Determines system specifications, input/output processes and working parameters for hardware/software compatibility.

Coordinates design of subsystems and integration of total system

Identifies, analyzes and resolves program support deficiencies.

We are looking for an experienced engineer to serve as a member of Flight Operations Directorate (FOD) Operations Safety Branch, with responsibility for providing leadership and official representation of FOD to the International Space Station Program (ISSP), Exploration, Commercial Crew, Gateway (the space station in lunar orbit where astronauts will transfer between Orion and the lander on regular Artemis missions), and Human Landing System (HLS) Safety programs (supporting final mode of transportation that will take astronauts from lunar orbit to the surface and back to orbit). The candidate will provide safety support to the NASA Chief of Flight Operations Safety Office.

Representing the FOD as a consultant for operations safety to ISSP, Exploration, and Commercial Crew safety panels/working groups.

Performing research and analyses of hardware and software data to identify possible safety inconsistencies and enforce changes consistent with program requirements.

Serving as an authority and consultant for the operational controls process for safety hazards.

Advocating appropriate monitoring and verifications of hazard controls.

Providing expert advice associated with the operational management of risk to FOD management and flight control teams.

Integrating with the appropriate technical support across the operations community.

Supporting FOD internal activities related to flight safety (Flight Readiness Reviews (FRRs), etc.).

Soliciting inputs from across the Directorate on issues related to safety; and facilitating resolution of these concerns with the appropriate portions of the Safety community.

A working knowledge of NASA flight operations, safety requirements, engineering, and physics, the FOD organization, and ISS Program knowledge is highly desired.
Required Skills
A working knowledge of NASA flight operations, safety requirements, engineering, and physics, the FOD organization, and ISS Program knowledge is highly desired.

Demonstrated performance in leadership roles, delivering win-win solutions, and understanding when to hold firm while considering all viewpoints is required.

Must have excellent integration skills.

Attention to detail is required along with the ability to work/negotiate with multiple customers across NASA, ISS International Partners, and commercial providers daily.

This position requires strict adherence to deadlines as well as excellent verbal and written communication skills.

Strong leadership skills are required.
Required Education
Must have a bachelor's degree in aerospace engineering, safety engineering, or related engineering field.
Required Years of Experience
Must have 5+ years of experience.
EXPERIENCE & TRAINING:
Bachelors Degree in Computer Science, a related field or equivalent experience. 2 years system design experience, including hardware/software integration experience.
All qualified applicants will receive consideration for employment without regard to race, color, sex, sexual orientation, gender identity, religion, national origin, disability, veteran status, age, marital status, pregnancy, genetic information, or other legally protected status.