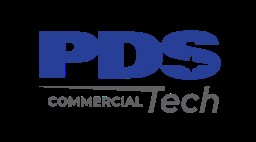 Job Information
PDS Tech Inc

Material Handler

in

Huntsville

,

Alabama
PDS Tech, Inc. is seeking a Material Handler in Huntsville, AL.
Summary:
Perform Manual and clerical work to receive, store, record, distribute, issue, inventory, identify, sort, count, kit assemble, package, ship, order and requisition material, supplies, parts assemblies, equipment and tools.

Maintain adequate stock on hand as needs and requirements determine.

Use and operate records systems and equipment.

Order tools, parts, prints, specifications and material to support shop operations.

Expedite the supply of needed items by liason, coordination and follow up with others.

Prepare and maintain regular and requested reports, charts, graphs and status of work operations information.

Recognize, identify and report critical supply problems and take or recommend corrective action.

Prepare forms, records and reports advising supervision of parts, material and tool shortages.

Also advise supervision of problems and general overall status of material and parts moving through the shop from receiving to shipping.

Minimize production delays and problems by assuring that parts, materials, tools and other equipment are available when required.

Perform the necessary coordination to assure that jobs are completed on time.

Receive, store, order and issue stores items and materials.

Identify parts, tools and other materials stored in assigned area through use of standards, color codes or other reference material.

Compare quantities and identification of parts received with applicable paperwork and adjust discrepancies according to established procedures.

Mark Cartons, racks and bins with proper identification such as part number, quantity, number of containers, data received location and vendor name.

Determine quantities by count, weight and measurements.

Work with blue prints and specifications as required to complete work assignments.

Obtain prints, parts, materials, tools and paperwork required to accompany work orders and maintain minimum stock quantities.

Prepare parts, tools, and materials for transportation and routing.

Inventory work orders, parts, tools and material and make investigation to determine location.

Be proficient with format input/output requirements and operation of automated production system terminals and printers located in assigned work areas.

Maintain licenses, permits and certifications required to perform assigned work.

Perform other duties as assigned within general job classification.
All qualified applicants will receive consideration for employment without regard to race, color, sex, sexual orientation, gender identity, religion, national origin, disability, veteran status, age, marital status, pregnancy, genetic information, or other legally protected status.