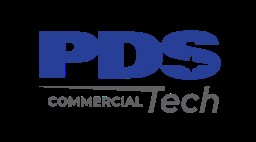 Job Information
PDS Tech Inc

RMA Coordinator

in

Huntsville

,

Alabama
Under limited supervision, take ownership in assisting, educating and resolving RMA discrepancies for
customers. Use tools and resources to answer questions, assist customers with their RMA requests as well
as research customer orders with a goal of providing one-call-resolution. Work with operational
stakeholders to assure service level performance goals are met or exceeded. Review planned activities to
identify and advise management on optimizing business processes. Use project management best
practices to assist with managing project schedule, scope, resources, timeline and risk while strategically
optimizing spares inventory.
Responsibilities:
• Must demonstrate excellent communication skills. Able to maintain a confident and helpful
demeanor at all times.
• Facilitates process improvement discussions with management and project teams. Work
collaboratively to identify and analyze gaps between current processes and the desired state,
designing new processes, identifying / developing process performance measures and executing
the transition to new processes.
• Assist management in the assessment of degree of risk impact, timeframe, and cost of reengineering
required to achieve the desired future state.
• Measure performance against process requirements, aligning improvement projects to close
performance shortfalls.
• Monitor key RMA performance metrics and indicators to assure performance velocity. Collects
data to perform root cause analysis of SLA shortfalls. Researches processes to aid in the
translation of business objectives into functional requirements and solution(s) design.
Requirements:
• Strong analytical skills with a demonstrated ability to extensively analyze processes and
workflow and to provide education of 'as is' and 'future' processes to user community.
• Excellent communication skills.
• Possess advanced level skills with MS Office programs.
• Establishes and promotes a work environment that supports quality and integrity.
• Proven multi-tasking and time management capabilities.
All qualified applicants will receive consideration for employment without regard to race, color, sex, sexual orientation, gender identity, religion, national origin, disability, veteran status, age, marital status, pregnancy, genetic information, or other legally protected status.