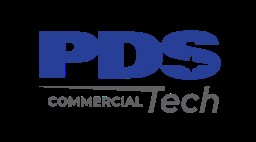 Job Information
PDS Tech Inc

Systems Integration Inspector

in

Huntsville

,

Alabama
PDS Tech, Inc. is seeking a Systems Integration Inspector in Huntsville, AL - requires Active Secret Clearance
Summary:
The Strategic Missile Defense System's (SMDS) Quality organization is seeking an experienced Quality Inspector in Huntsville, AL in the Electronic Center of Excellence.
Description:
Perform all required inspections operations on mechanical, electrical and electronic parts, assemblies, tooling and software during receiving, fabrication, assembly, modification, rework, repair, installation, test and shipping in a team environment. Participate in or conduct First Article inspections of mechanical, electrical or electronic equipment for completeness and conformance with applicable drawings and specifications.

Coordinate with engineering, customers, vendors, production workers and other Quality Assurance people as required to complete given tasks.

Provide technical assistance while solving problems and recommend corrective action to be taken to prevent recurrence of rejections.

Shift assigned will be based on bargaining unit agreements.
Duties:
Use and interpret DoD, NASA and company blueprints, specifications, directives, documents, manuals, inspection plans and other similar information pertaining to Quality Assurance.

Set up and operate measuring instruments and equipment necessary to accomplish work assignments.

Follow inspection and statistical sampling procedures to accept or reject materials and adjust inspection levels.

Interpret statistical process control charts and coordinate corrective actions and adjustments with quality engineering.

Move materials from place to place within the work area. This material can include not only parts, sub-assemblies and assemblies, but also tools, jigs, equipment, documentation, and other supplies as necessary for inspection and or assembly/test of products. This may include the packaging or unpackaging of raw material and/or finished products.

Setup equipment and perform tests on various products and assemblies using manual, semi-automatic, or automated test devices.

Witness, evaluate, certify and record certification testing data and maintain personal certifications as work requires.

Inspect incoming and outgoing shipments for proper identification, quantity, damage, packaging, paperwork, shipping instructions, and perform appropriate dimensional, composition, non-destructive, destructive and inspection.

Review recurring discrepancies to ascertain cause and corrections required.

Review completed inspection records to assure compliance with pertinent written directives and other program direction.

Conduct internal reviews to assure compliance with the Quality Manual and other procedures such as Quality Instructions, Sampling Plans and Operating Procedures.

Prepare and edit reports for approval by supervision.

Assist Manufacturing QA Manager in continuous process improvement efforts.

Maintain work area in a clean and orderly condition.

Maintain licenses, permits and certifications required to perform assigned work.

Perform other duties as assigned within general job classification
For Additional Information on this Opening Please Contact Lynn Byers:
Direct Number: 843-277-6928
Email Your Updated Resume to lbyers@pdsdefense.com
Basic Qualifications
Minimum 3 years of experience working with circuit card and/or electronics manufacturing

Experience working to J-STD with Space Addendum

High School Diploma or GED
Preferred Qualifications:
More than 3 years of experience performing dimensional, composition, non-destructive, destructive and/or inspections.

Experience with gathering data and performing a Root Cause Corrective Action (RCCA).
For Additional Information on this Opening Please Contact Lynn Byers:
Direct Number: 843-277-6928
Email Your Updated Resume to lbyers@pdsdefense.com
All qualified applicants will receive consideration for employment without regard to race, color, sex, sexual orientation, gender identity, religion, national origin, disability, veteran status, age, marital status, pregnancy, genetic information, or other legally protected status.