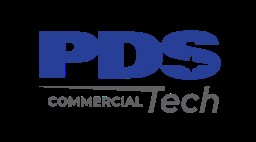 Job Information
PDS Tech Inc

Senior Tech Support Specialist

in

Indianapolis

,

Indiana
PDS Tech, Inc. is seeking a Senior Tech Support Specialist in Indianapolis, IN.
Description:
IIS is seeking a Tech Support Associate Sr, to evaluate, test, troubleshoot, adjust, or repair avionics equipment, such as radar, radio, navigation, and missile control systems for aircraft or space vehicles.

Under Limited supervision performs a wide variety of technical efforts including processes such as: testing, troubleshooting, and repair of Analog, Digital and/or video type circuits, Radio Frequency (RF), and logic systems.
What are the main functions of this role?
Performs testing and repair utilizing approved procedures, manuals, schematics, engineering drawings, verbal instructions, and other related documentation to perform tasks.

Must troubleshoot electronic circuits to the discreet component-level (capacitor, transistor, relay, etc.), and effectively identify failure trends.

Fault-isolate problems and resolve issues between the test environment (test station, interface adapter, test cables, etc.) and the units under test. Observes, analyzes and reports test data.

Set-up and select appropriate test equipment based on test specifications.

Identify and configure equivalent test equipment when primary equipment is not available. Interpret test data (plots, graphs, tabulated parameters, etc.) to determine pass/fail condition and determine when further analysis is needed.

Effectively communicate technical issues to peers, electronic workers, and Engineering.

Generate comprehensive failure descriptions into a data base that correlates the failure modes back to the associated test specification(s).

Strong understanding of depot based electronic repair, rework, and upgrade modifications.

Ability to work in a fast-paced depot/manufacturing/production test and repair environment.

Must be in good physical condition given that this position requires lifting, walking, and could involve stair/ladder climbing at test range(s).
Required Skill Sets:
Strong Experience testing Analog, Digital and RF circuitry.

Experience using a wide variety electronic RF/Analog, High Voltage, Digital and other electronic test equipment such as Oscilloscopes, Network Analyzers, Signal Generators, and Spectrum Analyzers.

Must be familiar with various test equipment general purpose and special, program specific test stations, misc. measuring devices.

Ability to read and interpret drawings to perform measurements and troubleshoot electronic equipment

Strong problem-solving skills with the ability to proactively identify alternate solutions to overcome technical challenges. - Experienced in the use of computers and software applications (both desktop and technical).

Ability to document test sequences for equipment set-up, troubleshooting, and training.

Must be US Citizen with the ability to obtain and maintain a secret clearance if hired direct.
Desired Skill Sets:
Years of Experience Required (if any): 3-6
Educational Requirements:
High School Diploma, or equivalent.
Desired Education/Experience:
College, Trade-school, or military education.

Experience in Metrology (electrical).

Experience using either Scalar or Vector Type Network Analyzers.

Knowledge in RF: Taking measurements, alignment, troubleshooting, and repair
All qualified applicants will receive consideration for employment without regard to race, color, sex, sexual orientation, gender identity, religion, national origin, disability, veteran status, age, marital status, pregnancy, genetic information, or other legally protected status.