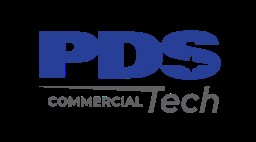 Job Information
PDS Tech Inc

Site Technician

in

Indianapolis

,

Indiana
PDS TECH INC. is seeking a Site Technician, in Indianapolis, IN.
How will you make an impact?
This position is primarily focused on the customer service and inventory management aspects of Managed Services.
Activities will include the material handling aspects of the client's Managed Services core offerings such as:
Product receiving, stocking, product disbursement, inventory delivery, chemical handling, glass washing, and other basic inventory management activities.

This position will utilize the functionality of systems and applications such as: RIMS, PacTrac, SciQuest, and the Microsoft Office suite of programs.

The tools that will be employed would include various scanners and desktop computers.

Customer interface communication skills are required.

It is also expected that this position will have a basic understanding of the performance metrics applicable to site-specific activities.
What will you do?
Follows well-defined procedures as outlined by Best Practices, SOP's & work instructions. Take direction from Site Supervisors (and Team Lead) regarding daily duties.

Makes decisions and utilizes available resources to meet customer requirements, independently.

Analyzes/maintains/reconciles various customer and Fisher reports to ensure customer and Fisher requirements are met.

Communicates with supervisor any customer issues or potential problems.

Promotes personal growth and development by staying abreast of new policies and enhancements without the presence of a site trainer and management team.

Listens to customer concerns, effectively diffuses dissatisfaction and quickly identifies course of action with a goal of first call resolution within established turnaround times.

Works effectively with a diverse cross-functional team.

Embraces Practical Process Improvement (PPI) methodologies.

Utilizes systems or performs the functions stated below:

Operates various handheld devices by the client that include:

Requisition & Inventory Management System (RIMS) barcode scanner(s).

PacTrac Package tracking device

SciQuest Chemical Scanners

Access & utilize Thermo Fisher Scientifics' Intranet and SharePoint document management system.

Makes on-site program replenishments and disbursements. Performs stockroom duties to include: receiving, put-away, stock rotation, cycle counts, and other functions according to customer requirements.

Removes cardboard and trash as needed (Detrashing).

Delivers direct shipment orders to end users/ performs deliveries as required.

Represents Thermo Fisher Scientific at all times throughout customer locations, professionally and positively.

Performs other duties as assigned by management.
All qualified applicants will receive consideration for employment without regard to race, color, sex, sexual orientation, gender identity, religion, national origin, disability, veteran status, age, marital status, pregnancy, genetic information, or other legally protected status.