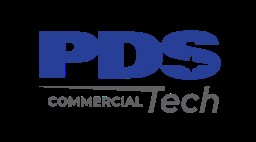 Job Information
PDS Tech Inc

Aircraft Mechanic

in

Jacksonville

,

Florida
PDS Tech, Inc. is seeking candidates for a Structural Mechanic position in Jacksonville, FL.
Job Description:
Able to read and interpret assembly drawings, process specifications, technical manuals, written instructions, test procedures, etc.

Able to setup and use a variety of precision measuring instruments such as: micrometers, calipers, etc.

Able to use common hand tools such as: drills, reamers, deburrers, files, rivet guns, bucking bars, etc.

Able to assemble aircraft structures and associated components with the aid of jigs and fixtures by drilling, filing, filling, honing, reaming, counter-sinking, dimpling, burring and fastening under close supervision.

With close supervision, perform close tolerance assembly operations such as: shimming, fitting, trimming, and aligning where variances may occur considerably from one assembly to another as with fairings and the mating of major structural assemblies.

Able to replace ribs, stiffeners, stringers in skinned assemblies establishing from blueprints with firm callouts, butt, center, chord, station and water lines.

Able to pickup blind hole locations for blank parts from existing structure. Also able to correct cans, buckles, wrinkles in outer skins

Able to identify different types of corrosion, and with supervision clean and treat corrosion.

Able to effectively communicate, orally and written, with other employees, members of management, and others, as required in their duties.

Able to clearly document maintenance and repair actions, equipment status tags, logs, parts requests, etc.

Able to perform assigned duties while wearing required safety equipment.

Able to perform assigned duties on all shifts without encumbrances due to weather or physical location and conditions.

Responsible for complying with all rules and regulations concerning health and safety, tool control, contracts, facilities and other pertinent coverages.

Performs other duties as directed by management for the benefit of the company, program, or employee(s).

Ability to navigate basic computer systems including but not limited to Microsoft Office

Flight control components

Disassembly and repair

Reassembly

Horizontal flaps

3000 maintained on holes

Composite drilling

Attention to details

Picking up blind holes

New parts and old parts together

Composite drilling

Performs inspections, disassembly and reassembly, as well as heavy depot rework and repair of F/A-18 series aircraft or Flight Control Surfaces in accordance with DOD, manufacturer, company, supplier and other technical directives.

Performs close tolerance drilling and reaming operations to critical support structures, and fracture critical assemblies.

Perform removal and installation of close tolerance fasteners, bushings, anchor plates, and rivets.

Assemble and repair sub-assemblies in fixture jigs and modification tooling as required.

Perform corrosion removal, sealing and shimming operations of surface skins and assemblies.

Knowledge and experience with composite materials is desirable.
Education / Experience:
Applicable and appropriate educational/certification credentials from an accredited institution and/or equivalent experience is required.
All qualified applicants will receive consideration for employment without regard to race, color, sex, sexual orientation, gender identity, religion, national origin, disability, veteran status, age, marital status, pregnancy, genetic information, or other legally protected status.