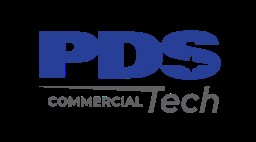 Job Information
PDS Tech Inc

Site Change Manager

in

Kansas City

,

Missouri
The change manager will play a key role in ensuring the implementation of initiatives at our production sites meet objectives and realize benefits on time and on budget.
This person will focus on the people side of change, including changes to processes, systems and technology, job roles and organization structures.
The primary responsibility will be leading the change management activities during our production system implementation, onePSS (Product Supply System),
in coordination with site leadership and other implementation team members. Activities include implementing a change management strategy and plan inclusive
of all key change levers: communication, stakeholder management, training, coaching, and mentoring and reinforcement.
Responsibilities of the Position:
• Lead change management initiatives at sites during onePSS implementation, in coordination with site leads and other implementation project leaders
o Develop understanding of implementation methodology and recommended change management strategy
o Tap into extended HR/Change Team network, when needed
• Conduct cultural diagnostic activities at the site: Gather key cultural and change readiness insights (through 1:1 interviews, focus groups, surveys) from employees.
Analyze data and create action plan based on leadership commitments and employee feedback.
• Develop and facilitate a detailed communication and stakeholder engagement plan
o Establish Executive Summary of project progress and benefits delivered, at the site
• Build a high-impact change champion network or leverage existing networks
• Consult and coach implementation team and leaders to accept best practices of implementing changes that stick, even when the approach is counter cultural
• Tailor training documentation to address site specific practices, based on Globally-designed onePSS training
• Partner with HR on the implementation of competency frameworks and role descriptions
• Deliver training related to leading change and/or facilitate the delivery of training by subject matter experts
• Recognize risks to the change, develop and implement action plans
• Maintain line of sight and influences efforts outside of the project that can enable or hinder success
Qualifications for the Position:
Competencies/Skills:
• Influencing: Reputation that commands thoughtful consideration of advice from management at all levels
• Leading Change: Opinion leader among peers and team with a pulse on prevalent culture
• Continuous Improvement: Open to new and unconventional ideas and approaches
• Critical Thinking About the Business: Deep understanding or ability to understand and learn production systems
Required Experience:
• Bachelor's Degree
• 3+ years of relevant experience
• Experience with large-scale organizational change efforts with demonstrated results
• Organizational change management certification or designation preferred.
Desired Experience:
Master's degree in business, organizational development (OD), organizational psychology, communication, HR or commiserate experience preferred.
Expectations:
• Time Commitment: Full Time at sites during 6-month site implementation, 4 days on site from Monday morning thru Thursday with the potential to coordinate remotely on Friday's
• Travel during outside of implementation will be minimal and as needed for project requirements
Must Have
Education Requirements
BS/BA Yes
Skills and Certifications
Years of Experience 4 years
All qualified applicants will receive consideration for employment without regard to race, color, sex, sexual orientation, gender identity, religion, national origin, disability, veteran status, age, marital status, pregnancy, genetic information, or other legally protected status.