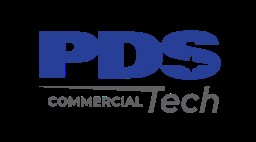 Job Information
PDS Tech Inc

Engineering Manager- Piping

in

Kaukauna

,

Wisconsin
General Purpose of the Job:
Manage the Piping Engineering Department and provide engineering support for the Pipe Fabrication Bays at multiple facilities.
Summary of Major Responsibilities/Duties:
Supervises Piping Engineering Department and Document Control personnel.

Assign and schedule work within the department.

Ability to manage and control multiple projects simultaneously (approximately (20) or more projects working concurrently on average.)

Maintain production statistics and monitor project progress.

Maintain quality statistics and quality system.

Perform interviews and performance appraisals on a as need basis.

Maintain Subcontract Engineering Outsources and execute purchase requisitions for same.

Represent company at meetings with clientele.

Coordinate and maintain new hire training indoctrinations and continuous training efforts.

Manage intra-departmental procedures.

Assist in project set up as needed.

Provide technical support for the Pipe Fabrication Bays.

Provide support for departmental issues.

Communicate with customers to address engineering issues.

Insures that employees are doing their job in a safe manner. Suggests safety improvements and promotes a "safe culture".

Enforce corporate Standard Operating Procedures and Employee Rules.

Ensure compliance with state and federal employment guideline.
Minimum Knowledge, Skills and Abilities Required:
Four-year college or university program certificate; or four years or more of related experience and/or training; or equivalent combination of education and experience in pipe fabrication or piping construction.

Supervisory Management Training Certificate or equivalent coursework or training.

Familiarity with industry Codes and Standards.

Familiarity with metallurgy and welding processes and techniques.

Familiarity with non-destructive examination techniques and acceptance criteria.

Familiarity with Pipe Fabrication Unit Pricing Practices

Familiarity with customary engineering practices.

Experience with Enterprise Resource Planning (ERP) software is desirable and experience with Info Syteline is a plus.

Ability to read, analyze, and interpret common scientific and technical journals, financial reports, and legal documents. Ability to respond to common inquiries or complaints from customers, regulatory agencies, or members of the business community. Ability to write speeches and articles for publication that conform to prescribed style and format. Ability to effectively present information to top management, public groups, and/or boards of directors.

Ability to apply advanced mathematical concepts such as exponents, logarithms, quadratic equations, and permutations. Ability to apply mathematical operations to such tasks as frequency distribution, determination of test reliability and validity, analysis of variance, correlation technique, sampling theory, and factor analysis.

Ability to apply principles of logical or scientific thinking to a wide range of intellectual and practical problem solving. Ability to deal with nonverbal symbolism (formulas, scientific equations, graphs, etc.,) in its most difficult phases. Ability to manipulate with a variety of abstract and concrete variables.
Other Requirements/ Key Competencies:
Ability to use Excel, Word, Outlook, AutoCAD or Draftsight, and PDF Viewer

Effective decision-making abilities

Good listener

Treats other with respect

Problem solving skills

Ability to multitask

Meets commitments

Above average communication skills

Understanding of fabrication equipment and techniques

Ability to work extended hours as needed to support schedule demands.

Willingness to travel as required to support business needs.

Conflict resolution skills.

Monitor and evaluate industry trends and technologies and implement same.
All qualified applicants will receive consideration for employment without regard to race, color, sex, sexual orientation, gender identity, religion, national origin, disability, veteran status, age, marital status, pregnancy, genetic information, or other legally protected status.