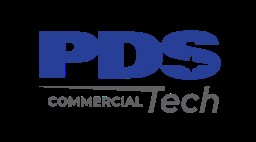 Job Information
PDS Tech Inc

CRR Quality Inspector (FAA) - First Shift

in

Kirkland

,

Washington
PDS Tech is currently seeking a CRR Quality Inspector (FAA) for our client in Kirkland, WA
JOB SUMMARY
The CRR Quality Inspector will inspect, test, sort, sample, or weigh materials, parts and products for defects, wear, and deviations from specifications.
JOB DUTIES & RESPONSIBILITIES
The CRR Quality Inspector is a highly skilled specialist, completing tasks in resourceful and effective ways.
Inspects new, repaired, or modified aircraft parts to identify damage or defects and to assess airworthiness and conformance to standards and procedures

Prepare and maintain detailed repair, inspection, investigation, and certification records

Conducts dimensional and electrical inspection of sub-assemblies or final systems assemblies

Measure dimensions of products to verify conformance to specifications, using measuring instruments such as rulers, calipers, gauges, or micrometers.

Interprets prints, manufacturing drawings, diagrams, wire cards and lists in approving or rejecting in-process or final assemblies.

May perform in process inspections of rework

All otherduties as needed
MINIMUM QUALIFICATIONS:
Education/Experience:
High school diploma or general education degree (GED) required.

Requires 2+ years prior experience in related role within aviation per FAA regulations
Competencies:
Problem Sensitivity — The ability to tell when something is wrong or is likely to go wrong. It does not involve solving the problem, only recognizing there is a problem

Selective Attention — The ability to concentrate on a task over a period of time without being distracted

Perceptual Speed — The ability to quickly and accurately compare similarities and differences among sets of letters, numbers, objects, pictures, or patterns. The things to be compared may be presented at the same time or one after the other. This ability also includes comparing a presented object with a remembered object.

Coordination — Adjusting actions in relation to others' actions
Technical Skills:
Basic computer skills

Ability to obtain J-Std and IPC certifications

Ability to obtain a FAA repairman card
Physical Requirements
May be stationary for long periods of time

May lift up to 25 pounds
Work Environment:
This position is primarily located in a manufacturing environment with moderate to
significant noise and interruptions. The performance of work duties will require
employees to be aware of possible hazards and safety precautions to maintain a safe
work environment, including but not limited to the following:
Wear company provided PPE

Ensure PPE is in good working order

Notify manager/supervisor/EHSM of PPE needs

AVOID use of any equipment that you have not been trained on.

AVOID going into High Voltage areas without an authorized person present.

Report safety hazards to manager/supervisor/EHSM

Report any "Near Misses" to your manager and/or the EHS Manager

This role is included in the Safety Sensitive random drug screening pool
ELIGIBILITY REQUIREMENTS
Must be a US Person (under ITAR rules) to be eligible.
An offer of employment is contingent on successfully passing a drug test and background check, and applicants who do not successfully pass both the drug test and background check will not be considered for employment.
All qualified applicants will receive consideration for employment without regard to race, color, sex, sexual orientation, gender identity, religion, national origin, disability, veteran status, age, marital status, pregnancy, genetic information, or other legally protected status.