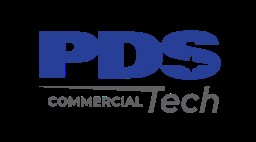 Job Information
PDS Tech Inc

Planner

in

Madison

,

Alabama
SUMMARY
Under limited supervision, able to perform job tasks and assignments that require the regular and
consistent use of discretion and judgment. Job duties includes but are not limited to:
• Interfacing with both US and International customers daily via Email and
phone
• Processing and track orders and material returns.
• Maintaining records in multiple databases.
REQUIREMENTS:
• Strong verbal & written communication skills, experience in Microsoft Office programs,
emphasis on Excel and PowerPoint.
• Responsible for supporting management personnel in daily administrative routines.
• Process oriented and critical thinker.
• Works with outside vendors as needed on projects that require capabilities not available in-house.
• Demonstrated initiative, follow-through, and problem-solving to meet deadline driven schedule.
• Proven ability to work in a fast-paced, high-volume, and often ambiguous/fast-changing environment.
• Team oriented individual with proven ability to manage multiple projects at once.
JOB DUTIES:
• Notify customers status of RMA.
• Monitor customer returns.
• Order maintenance
• Support RMA OEM orders
• Ensure reports are accurate and up to date.
• Ensure that orders are processed daily.
• Ensure accuracy of data in database.
• Interface with IT for improvement opportunities for portal solutions.
• Responsible for supporting customer-facing web portal demand.
• Projects include management of customer-facing web portal.
• Customer communications (email, portal, phone, etc.)
Educational/Experience Requirements:
• Bachelor's degree preferred.
• Minimum 3 years' experience in related field
Training Requirements:
• General Orientation
• OJT
• Any Customer specific training as required
All qualified applicants will receive consideration for employment without regard to race, color, sex, sexual orientation, gender identity, religion, national origin, disability, veteran status, age, marital status, pregnancy, genetic information, or other legally protected status.