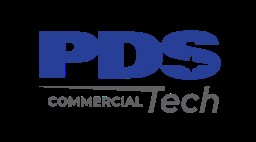 Job Information
PDS Tech Inc

Quality Engineer

in

Madison

,

Alabama
BASIC FUNCTION: To provide direction to the Production staff in particular, as well as hourly employees to ensure that customers' requirements are met while ensuring that the company's efficiencies are maximized.
SPECIFIC RESPONSIBILITIES:
Review and revise all Quality Assurance procedures and related systems and policies to demonstrate conformance to customer specifications and expectations.

Provide support to their departments and disciplines within the company as required to ensure customer and internal performance expectations are met.

Administer a continuous improvement system to reduce waste within the Q.A. department.

Ensure audits are carried out when required of the supplier base and internal plant systems and oversee any and all corrective actions required.

Review all employees' performance on a regular basis and encourage correction or improvement where required

Liase with customers as required.

You are responsible for contributing to the achievement of the Quality Objectives.

Minimum of seven years experience in a Quality Assurance/Automotive position.

Knowledge of all automotive quality systems such as QS9000, PPAP, AQP, FMEA, MSA, GM-GP Series, PSO, QOS

Advanced statistical process control

Internal and external auditing techniques

Continuous improvement methods
ACTUAL ACCOUNTABILITIES:
All work must be performed in a safe, efficient manner in compliance with company rules, local provincial or federal regulations, and the Collective Agreement.

Must demonstrate excellent inter-personal skills, good people management and communication skills.

Continuously show leadership to the workforce by his/her decision-making skills. Motivational efforts, fairness and consistency, so that employees are well aware of their performance and their individual importance in his department.

Continuously assess and assign personnel to the areas of their greatest expertise and abilities. Complete yearly personnel job appraisals for all employees in respective department.

Set up and maintain good housekeeping practices.

Assess and maintain the operation of his/her department within the guidelines of the departmental budget.

Understand and implement successfully the policies and procedures as outline in the manual for the company.

Participate actively and effectively in continuous improvement teams where requested and establish continuous improvement plans related to position responsibilities.

Work in a manner consistent with the requirements of the Occupational health and Safety Act and the company's safety rules and regulations.
Looking for experience with Molding, Assembly, Paint, and fit and finish
All qualified applicants will receive consideration for employment without regard to race, color, sex, sexual orientation, gender identity, religion, national origin, disability, veteran status, age, marital status, pregnancy, genetic information, or other legally protected status.